Top
December 30, 2015/Uncategorized/0 Comments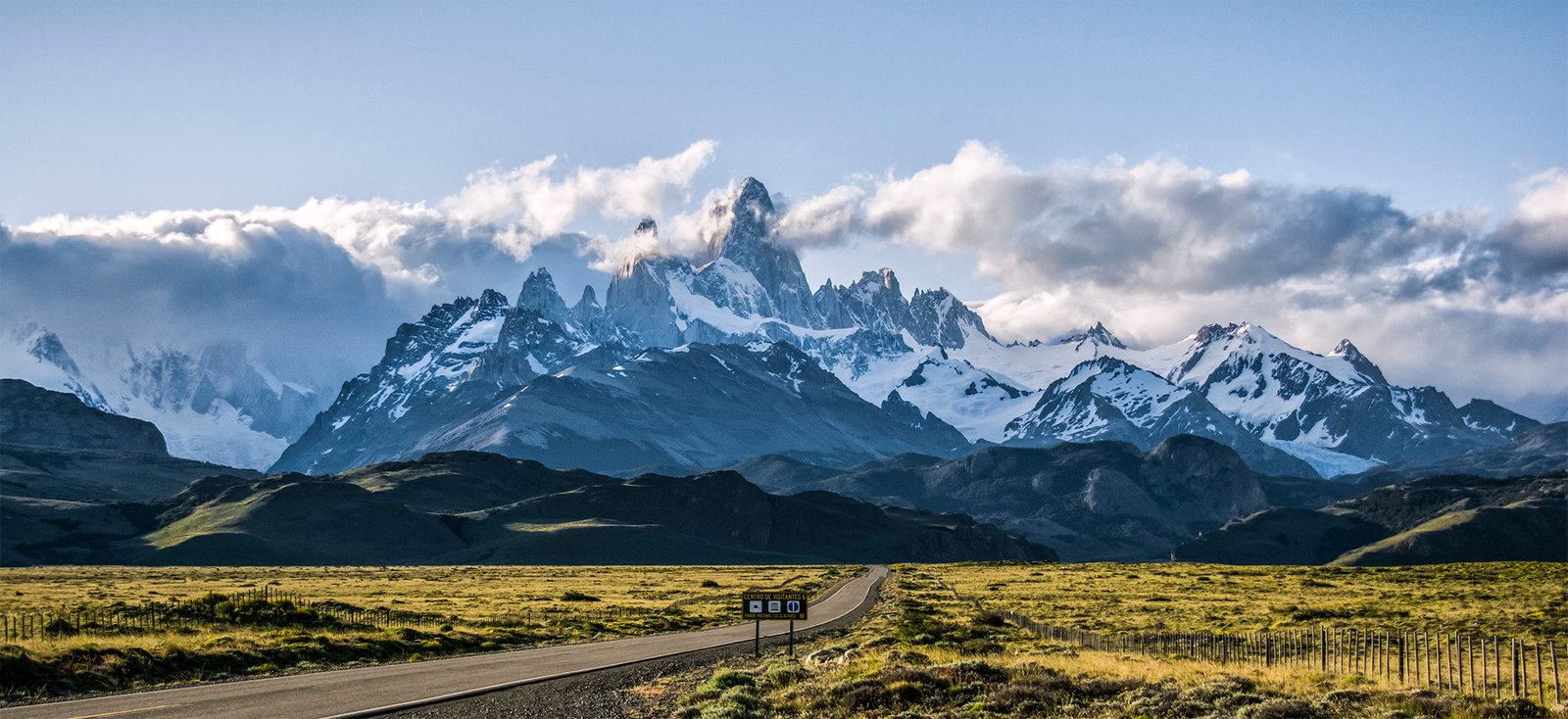 ---
•
Getting Sick:
Serge caugh a major flu as he landed in Buenos Aires.
•
Weather:
Weather in Patagonia is no joke and extremely unpredictable. Coming from the East Coast of U.S. where all we have to do is look up hourly forecast on weather.com, there is no such luxury when you are in the mountains and weather changes every hour! We've seen it snow, rain and sun all in one day.
•
Broken gear:
A 3 days and 2 night hike cut short due to finding out on the first night that our stove was broken. Wooohooo, hello cold dinner! Nevertheless, had to go back into town the next morning to get it fixed. It turns out it was a common glitch with the type of stove we were using and is easily fixed. Tip: know how to fix your gear ahead of time. Whichever stove you are using, look up on youtube top most common ways how your stove can break and how to fix it. This applies to all other gear. Carry a small repair kit with you so that you don't end up having to cut your precious trip short!
That being said, after all the bumps, we only had 6 full hiking days to take advantage off. So here we go:
---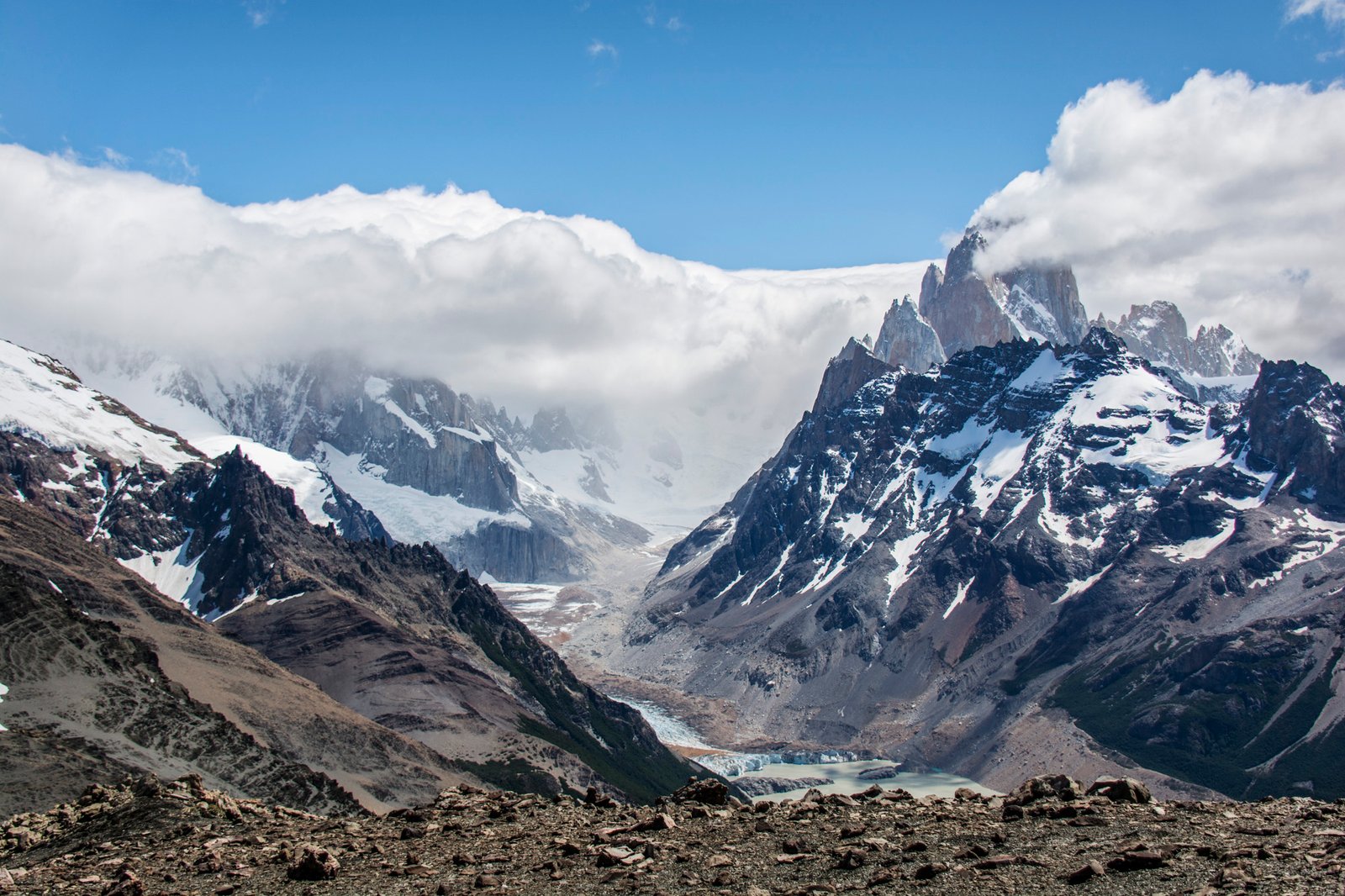 ---
---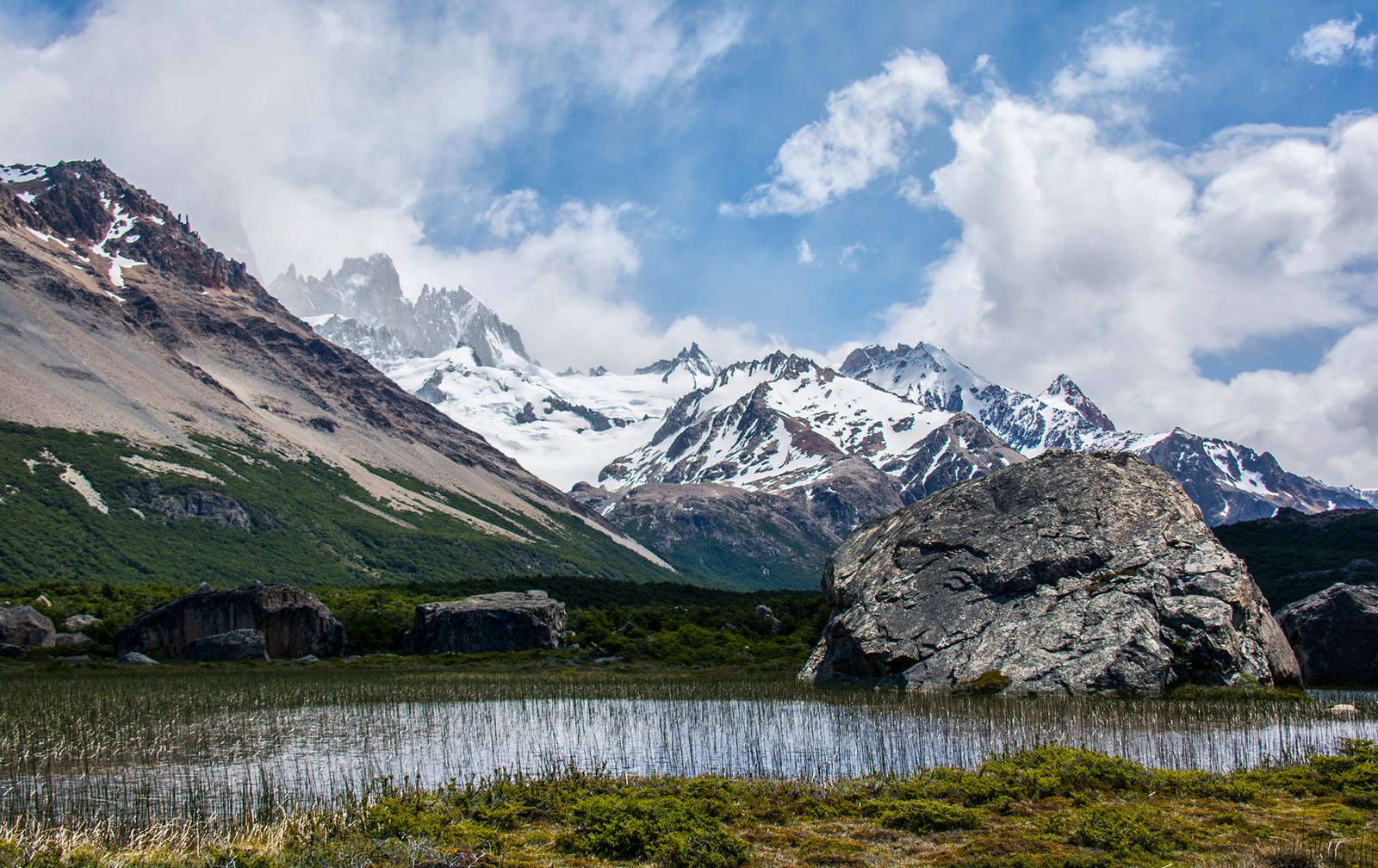 ---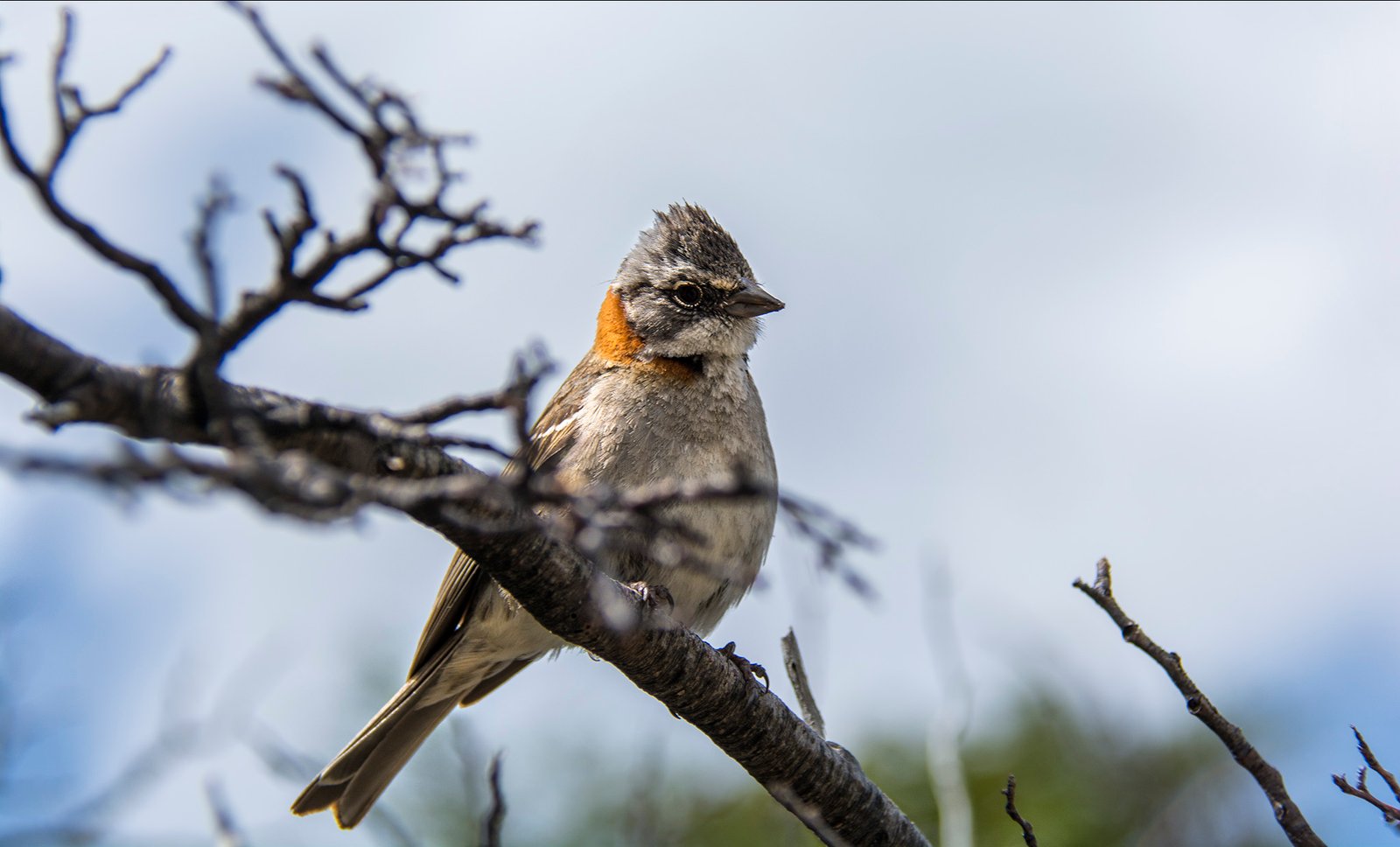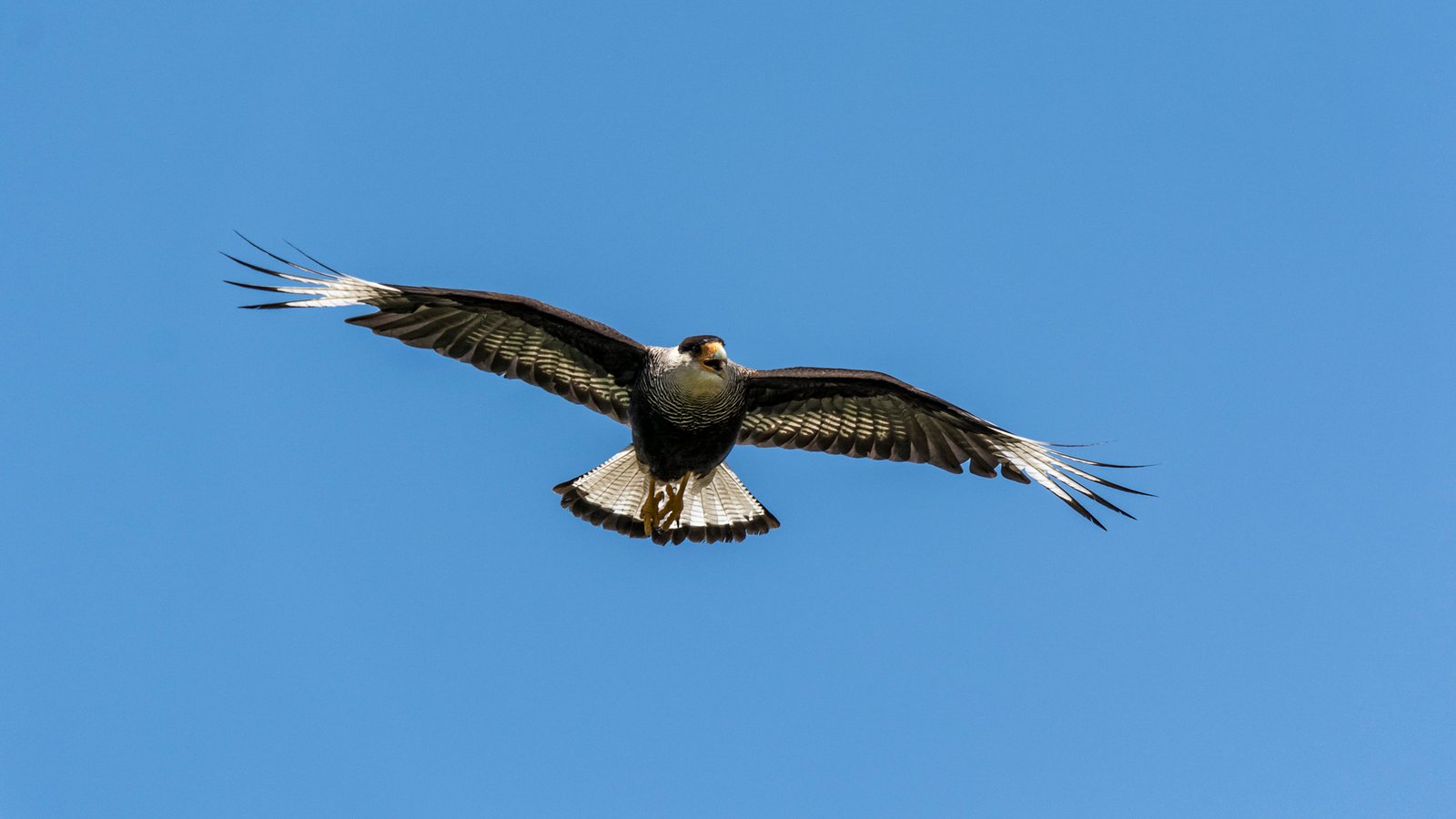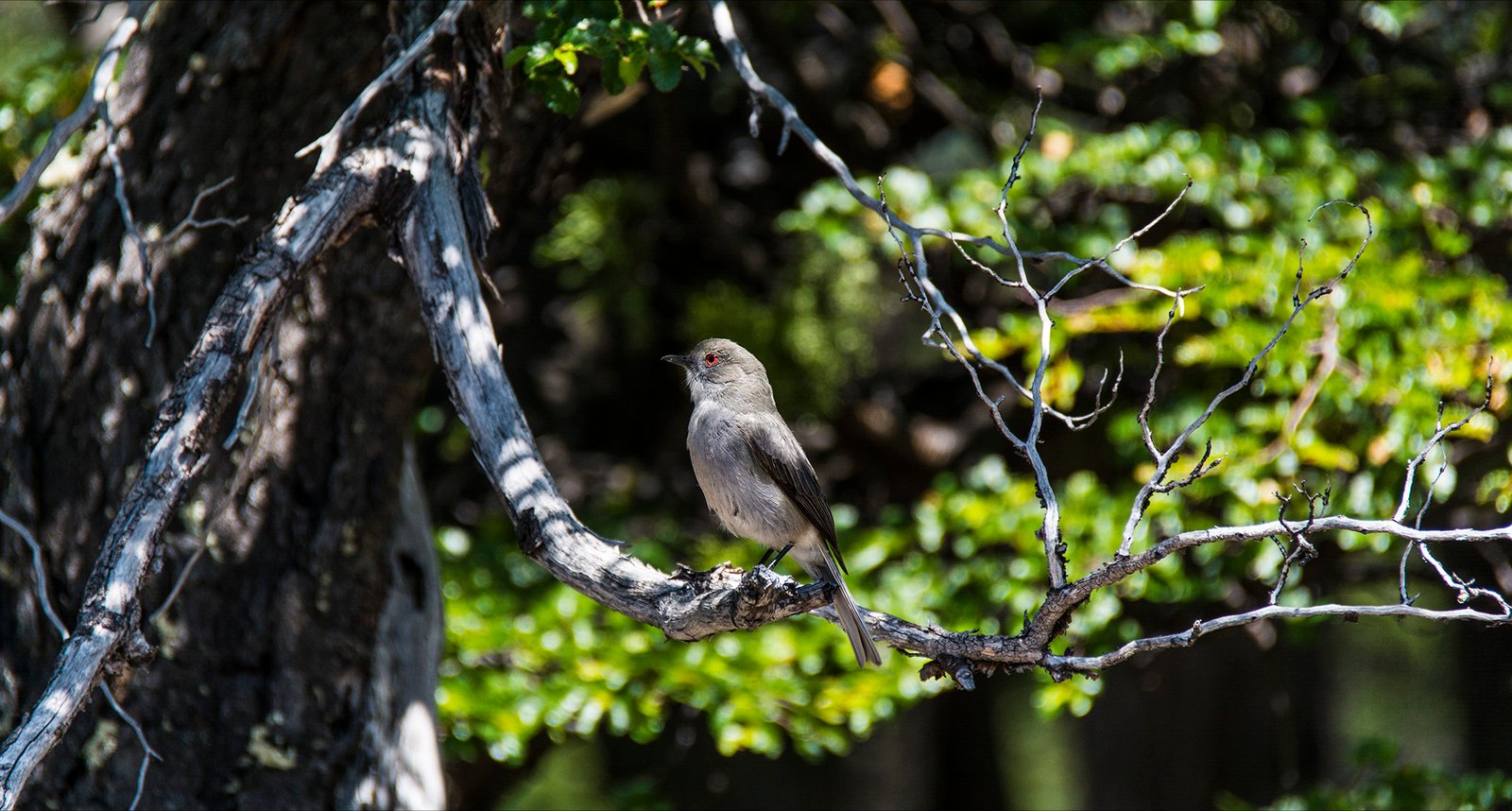 ---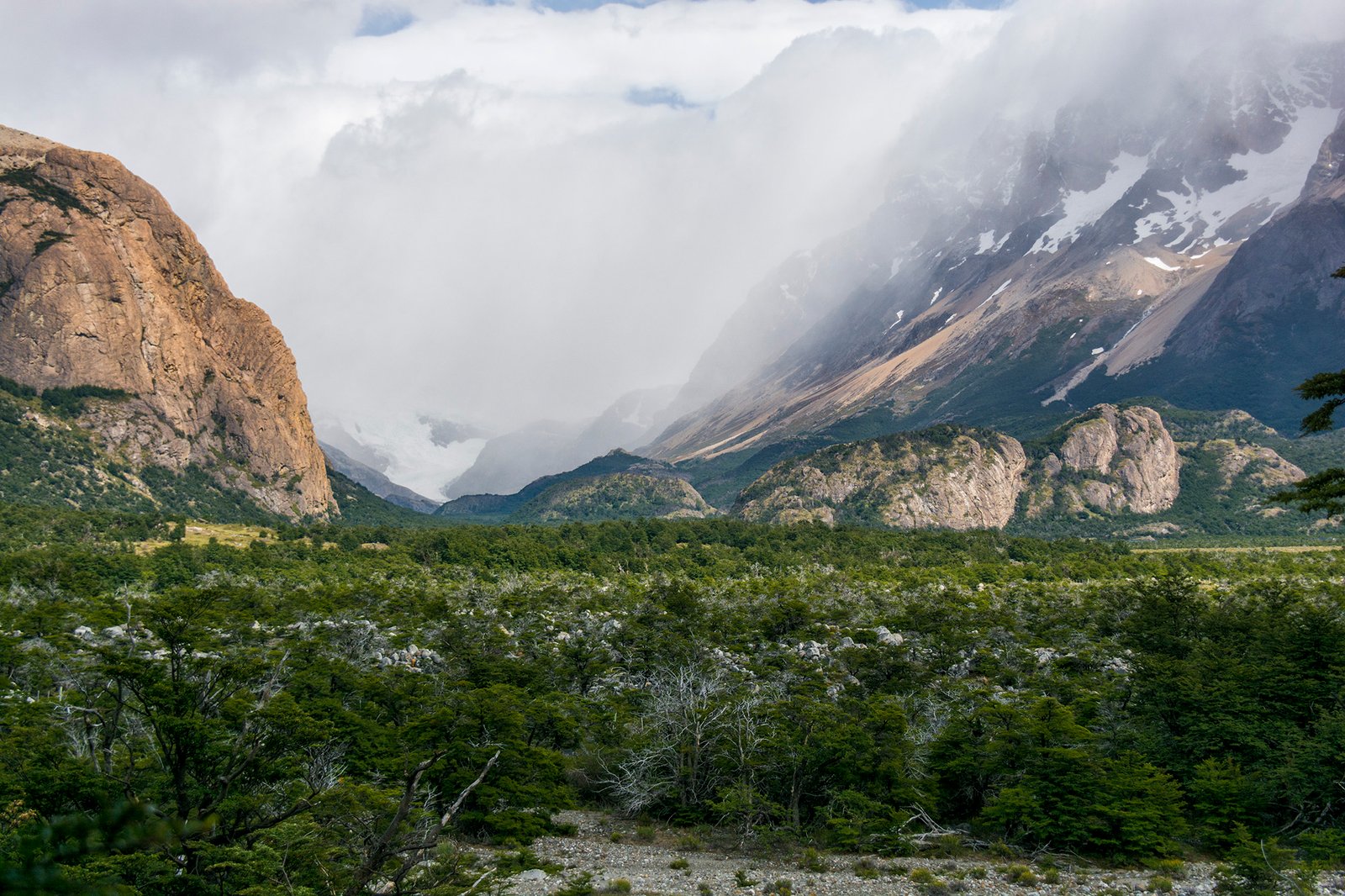 ---
This is a relatively easy hike to the Poincenot campground while passing some pretty views. Estimated (one way) completion time to campground 8km (5mi), 3 hours. Once we broke out our camp and had lunch, we headed out to check out the Laguna de los Tres (one hour, one way, steep uphill hike). Before we knew it, weather changed within the hour and it was a complete whiteout when we got to the top. The winds were about 100kmph. We were having hard time standing straight up without having wind throw our bodies into different directions. Needless to say, we saw NOTHING. Disappointed about the view but excited with all the adrenaline from battling the wind, we headed back into our camp.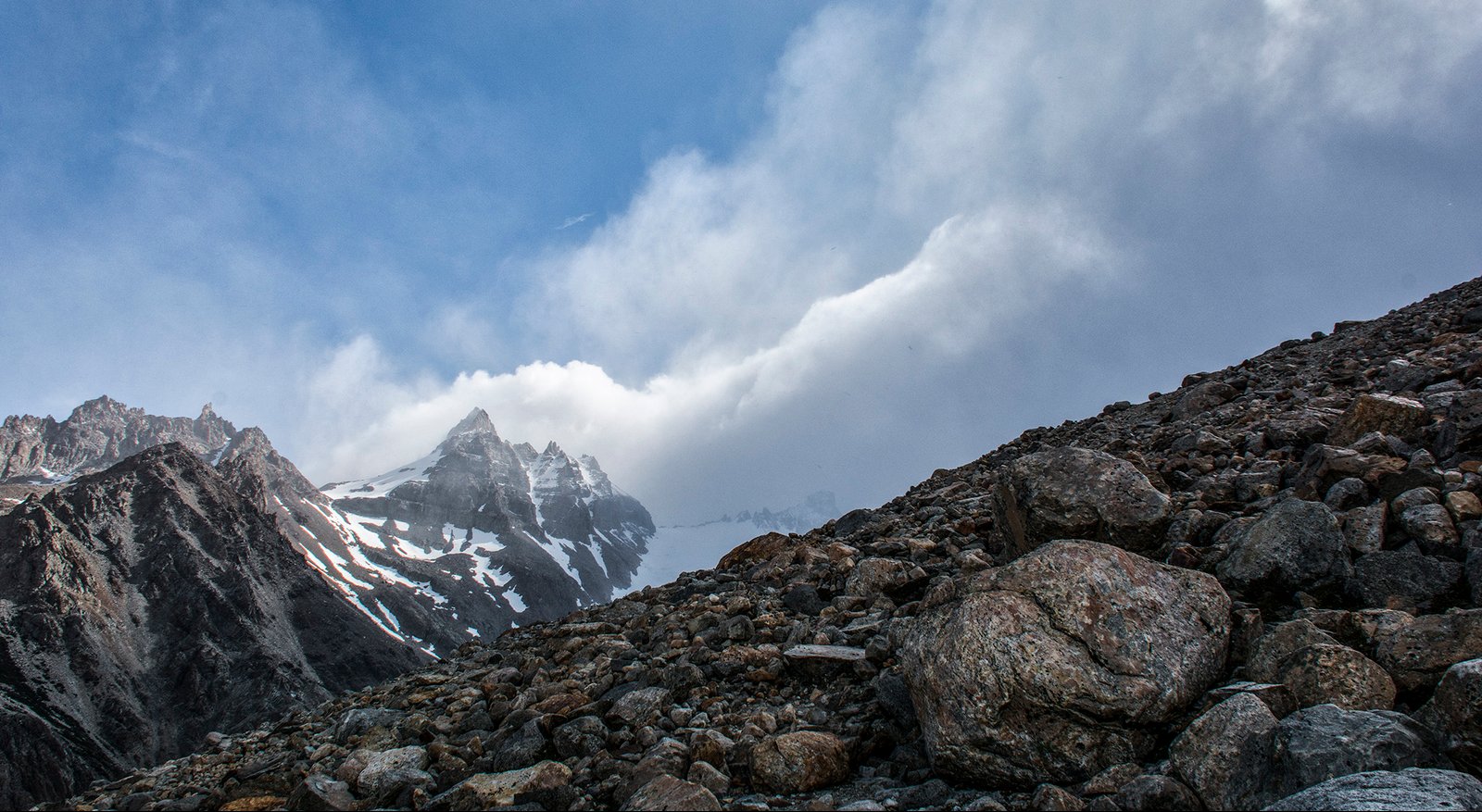 ---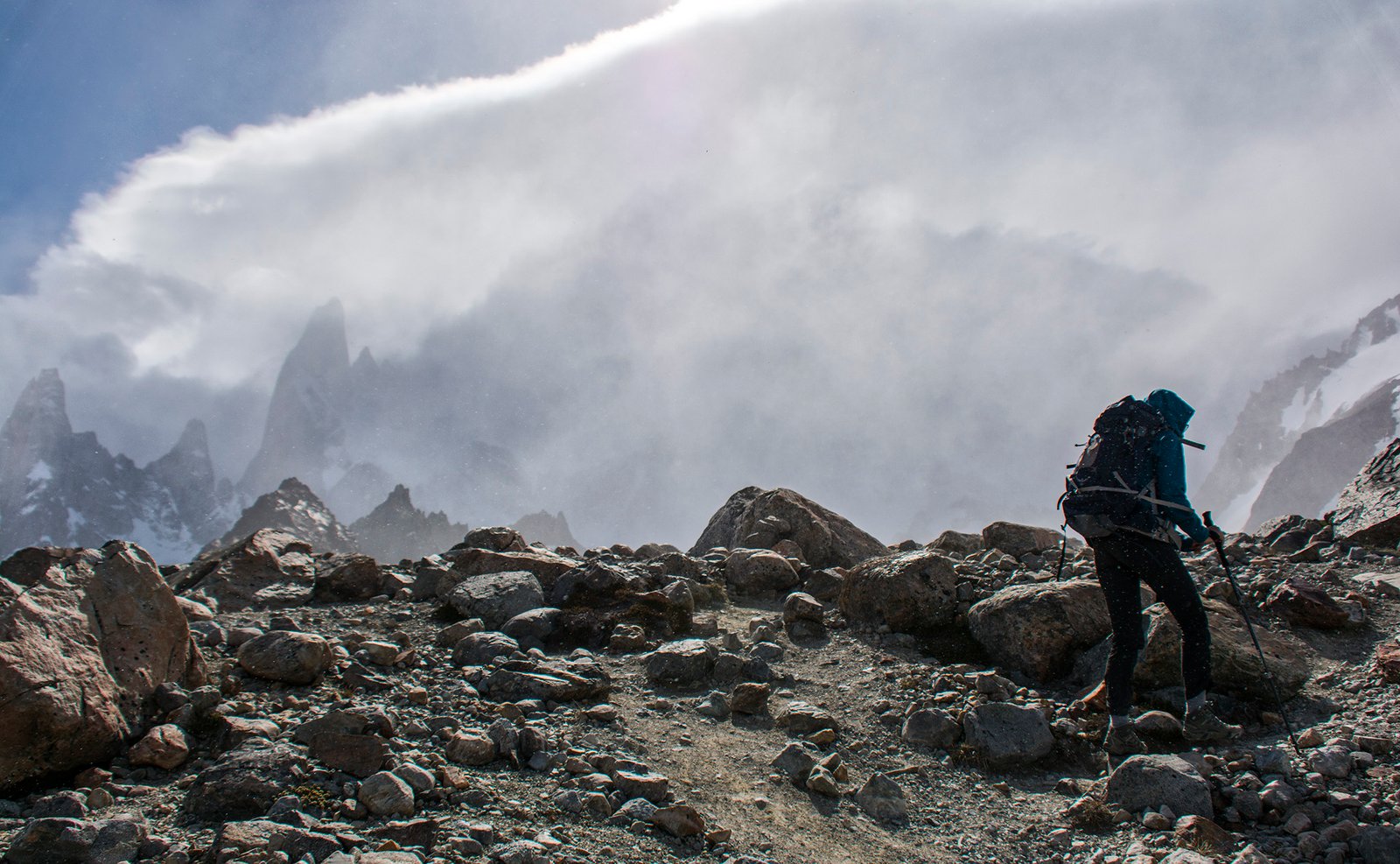 ---
Upon returning back to the campground, we approached our tent and saw that it was filled with dirt inside! We quickly realized that it was from all the wind carrying the small dust/dirt particles into our tent. Since we had a 3 season tent that does not fully close off from the ground, dirt being blown inside was inevitable. We then noticed that all of our camping neighbors built wind barricades around their tents from fallen tree branches. We did the same and it helped, but waking up in the morning we were still covered in fine dirt dust. We took it as part of the experience and being at the mercy of the nature. Patagonian wind is no joke.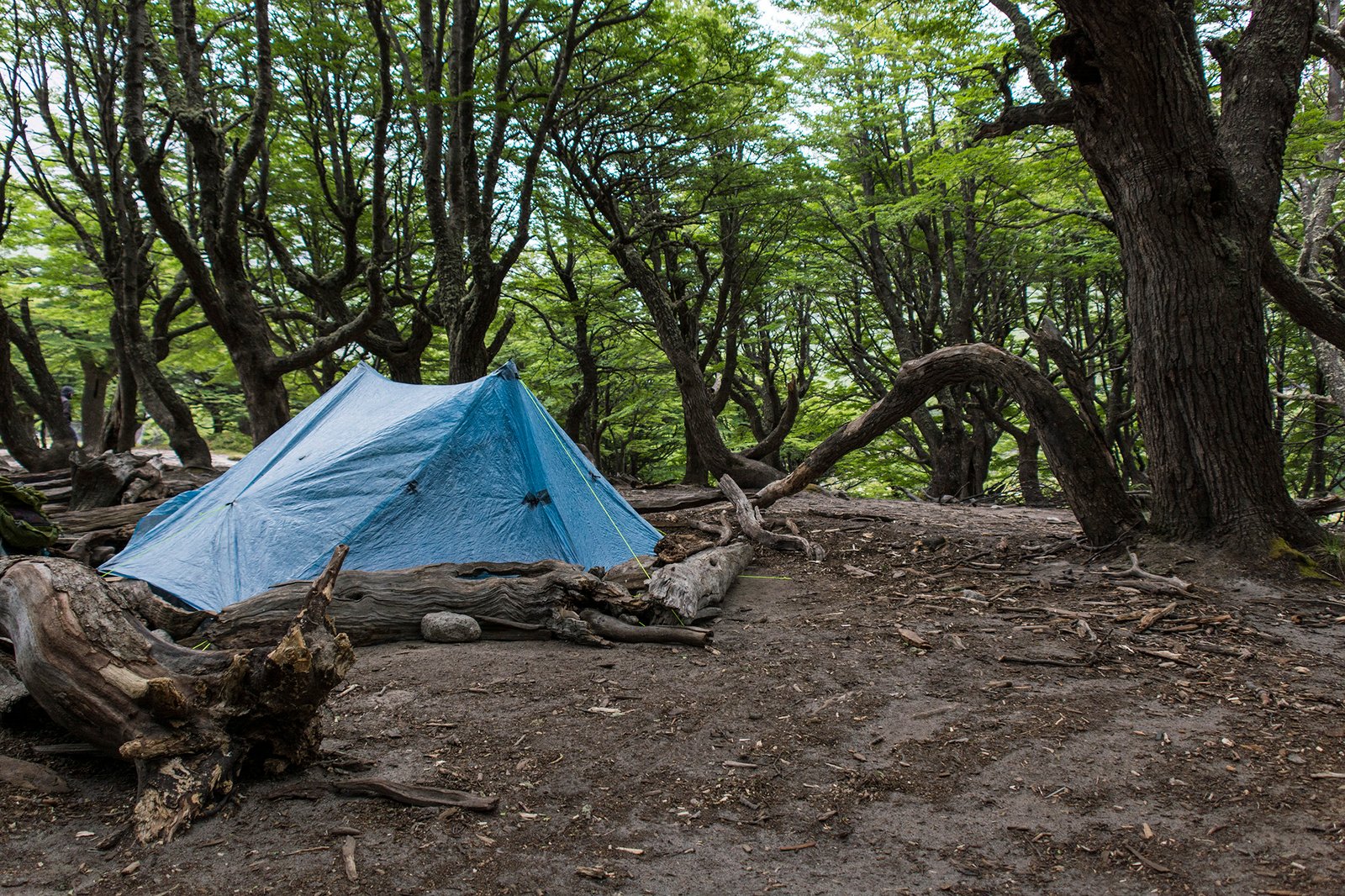 ---
---
---
As mentioned earlier, our MSR whisper lite stove broke down. It was an easy fix malfunction, but since we did not do our due diligence in how the mechanism actually works, we were unable to fix it on our own. The next morning we hiked back into town. Let me just say that this trip is doable in one day, and most of the people who were dropped off at the El Pilar trailhead with us, had only day packs with them, meaning they were planning to come back into town through the Capri Campground trail. Addtl photos to include: iphone photo of dirt on sleeping bags.
---
• Day trip to Wind Pass (Paseo Del Viento): round trip estimated time 16km (10mi), 9 hours see map
Weather has been rough and a snow storm was passing. After waiting it out in a hostle for a few days, we finally got a word that the bad weather was suppose to end. Since our prescious time was ticking, we took the leap of faith and hoping that the promising good weather was indeed, head out in the early morning while it was still snowing/raining. By afternoon, our feet and clothes were soaked from walking through constant wet snow and tunring back has crossed our minds a few times. However, we pushed on with end goal of getting to camp, having a hot meal and curling up in our warm sleeping bags. Shortly the rain stopped and the first layer of storm clouds started to dissolve. We immediately felt the warmth of sun rays trying to fight through the remaining thin layer of clouds. It felt like we were thowing as our pants began to dry and self regulating warmth was returning to our bodies. We put up our tent and walked over to Laguna Toro to enjoy the last rays of sun before dusk. We were completely alone and it was such a calm and serene end to a day that started off as a gloomy and cold hike into uncertainty. There was absolutely no wind, but I did notice large barricades built at our camp to shelter tents from the wind, making me think that it is usually a windy place.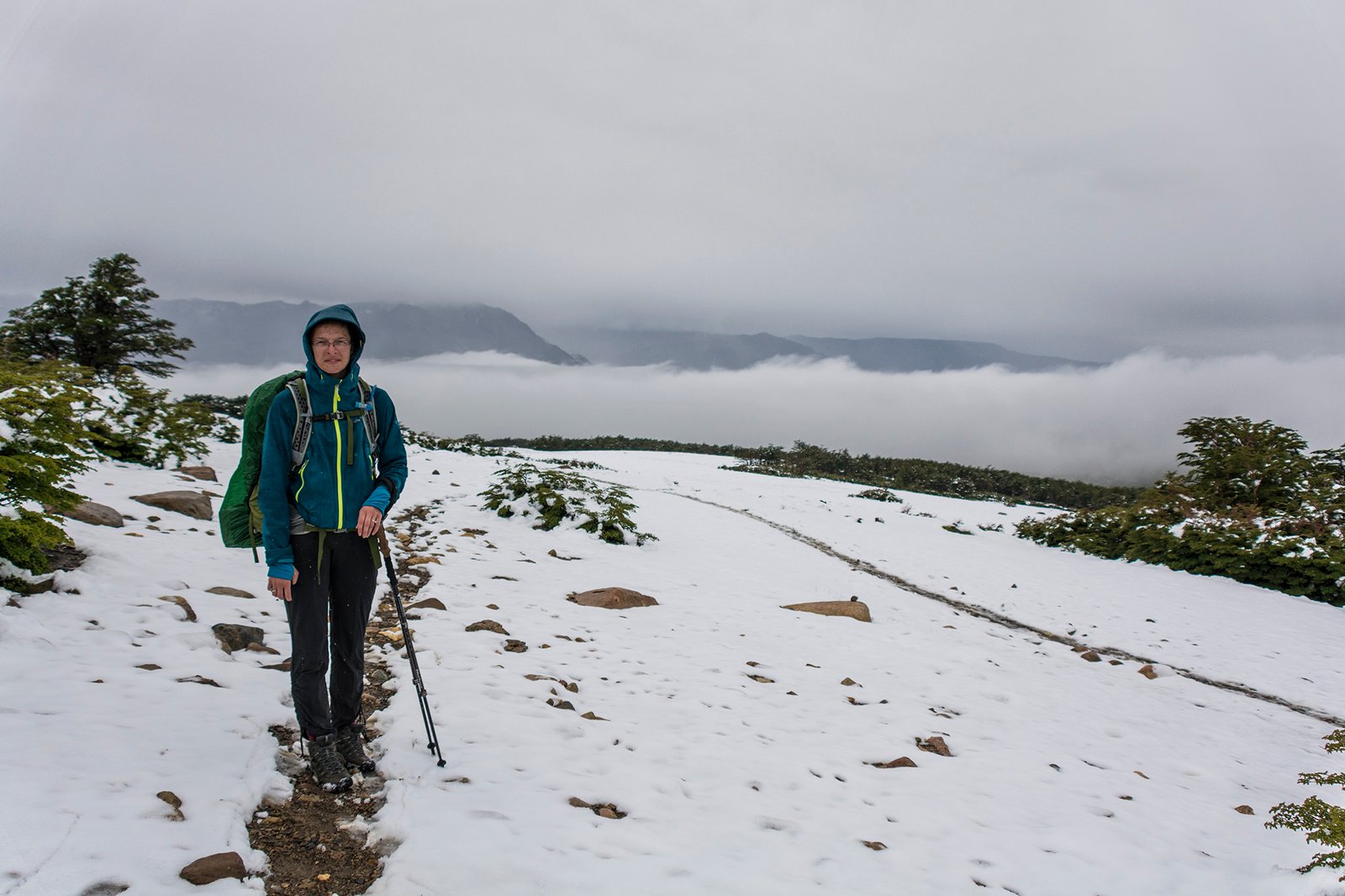 ---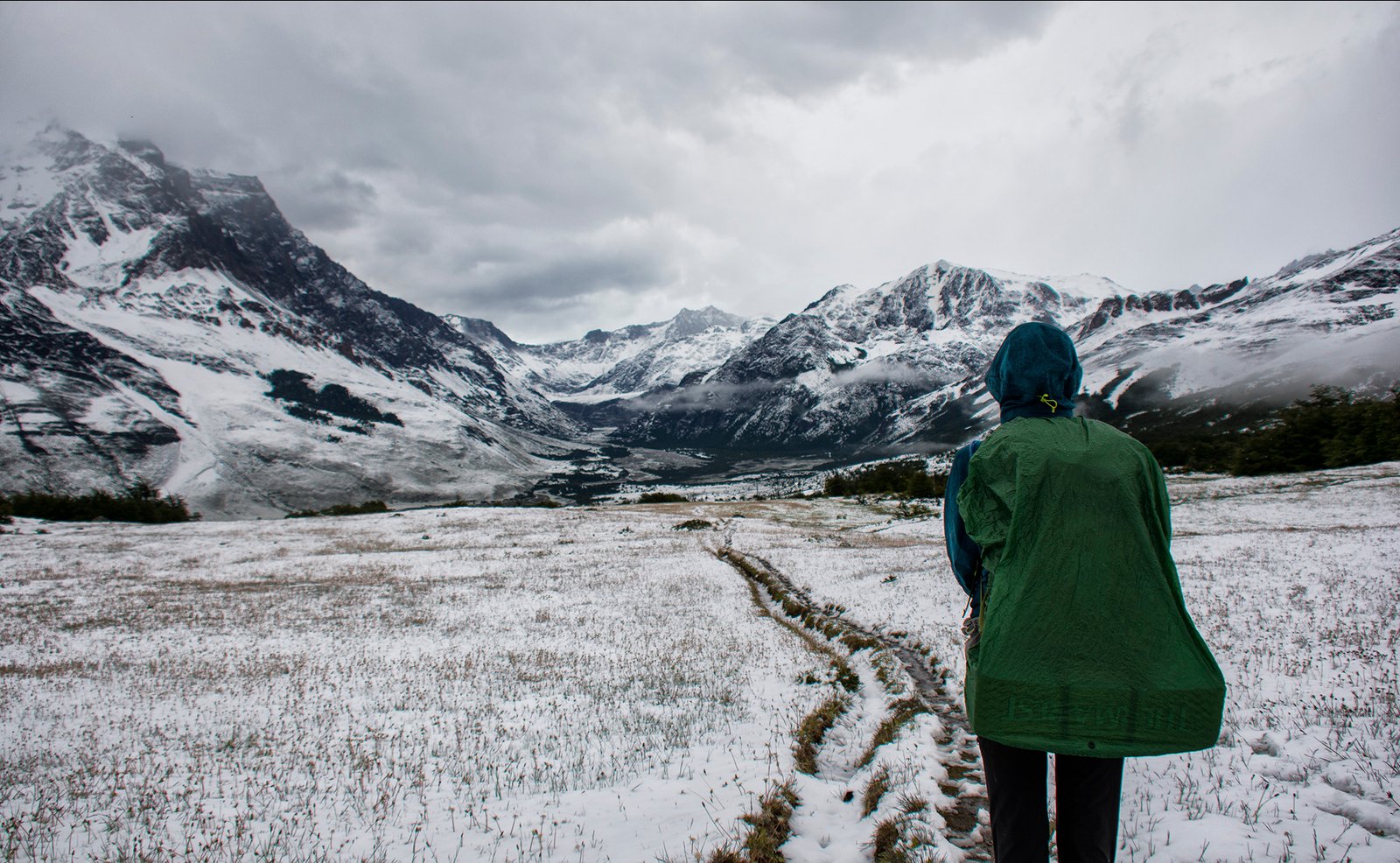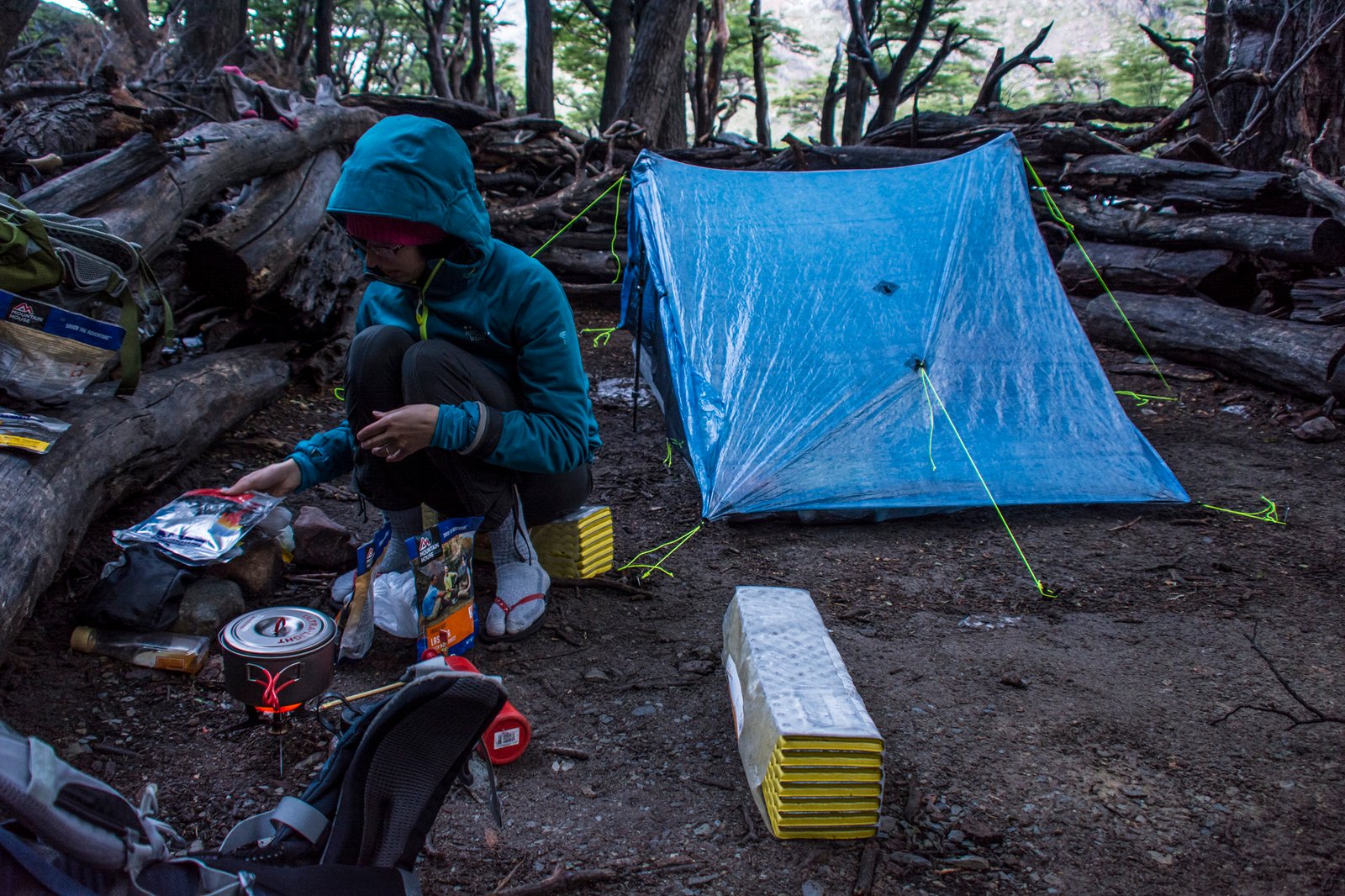 ---
Next morning we woke up to clear skies and set off on our hike to Wind Pass. It was in our plans to hike to Wind Pass and hike back into town that same day. We have definately underestamated how much time it would take for is to get to the Wind Pass.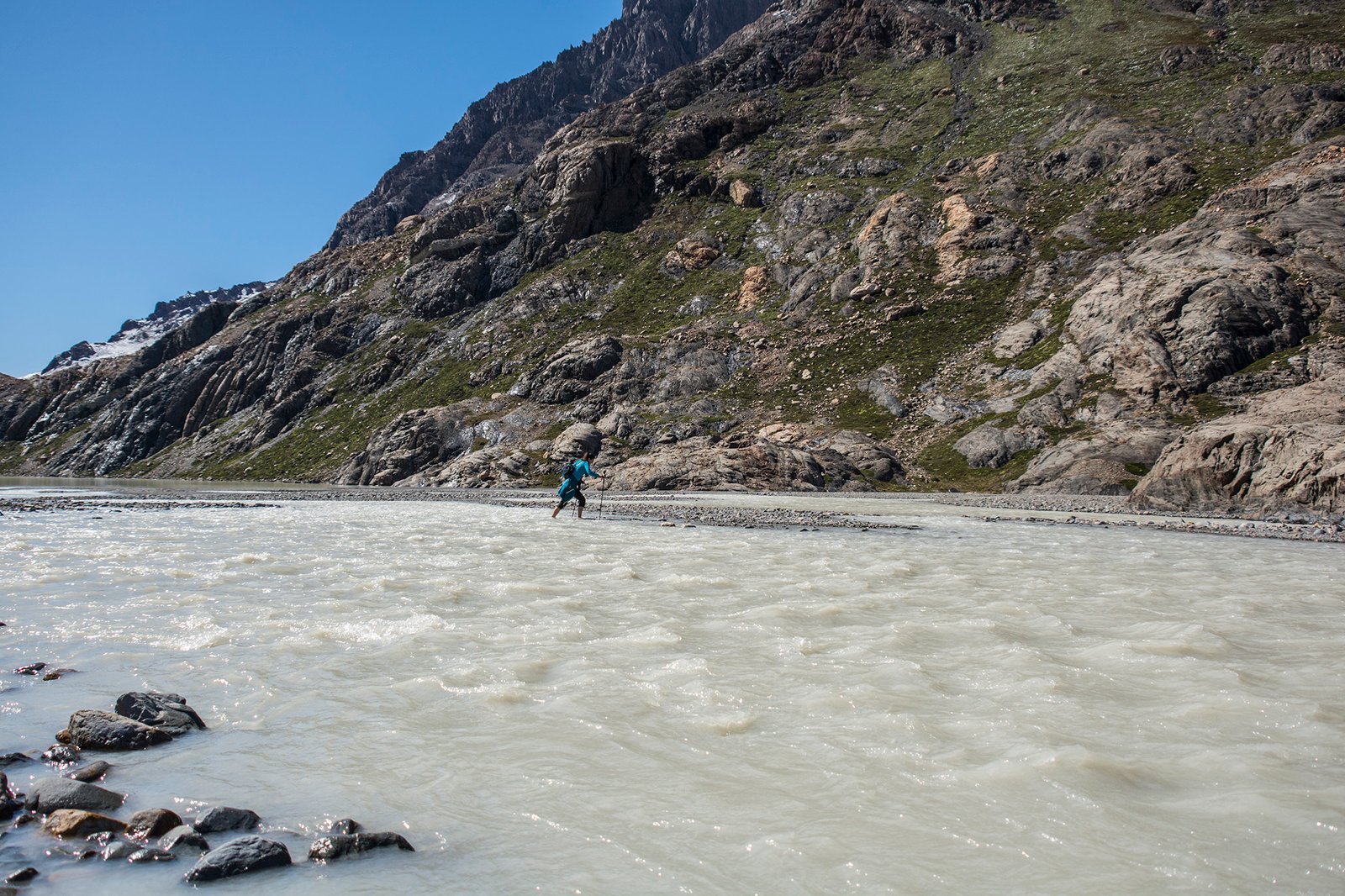 ---
Originally, Serge has estimated that it would be 2 hour hike one way. That Wind Pass really does seem closer than it is when you're looking at it from Laguna Toro. What we though was going to be a 2hr hike turned into a 5hr one way trip to the pass. Yes, we underestimated our time, BIG TIME! It was a difficult hike going uphill through rocky terrain where the trail was marked only 50% of the time. Again, GSP saved our culos. There were times where we got off the trail and had to scramble just to find it again.
---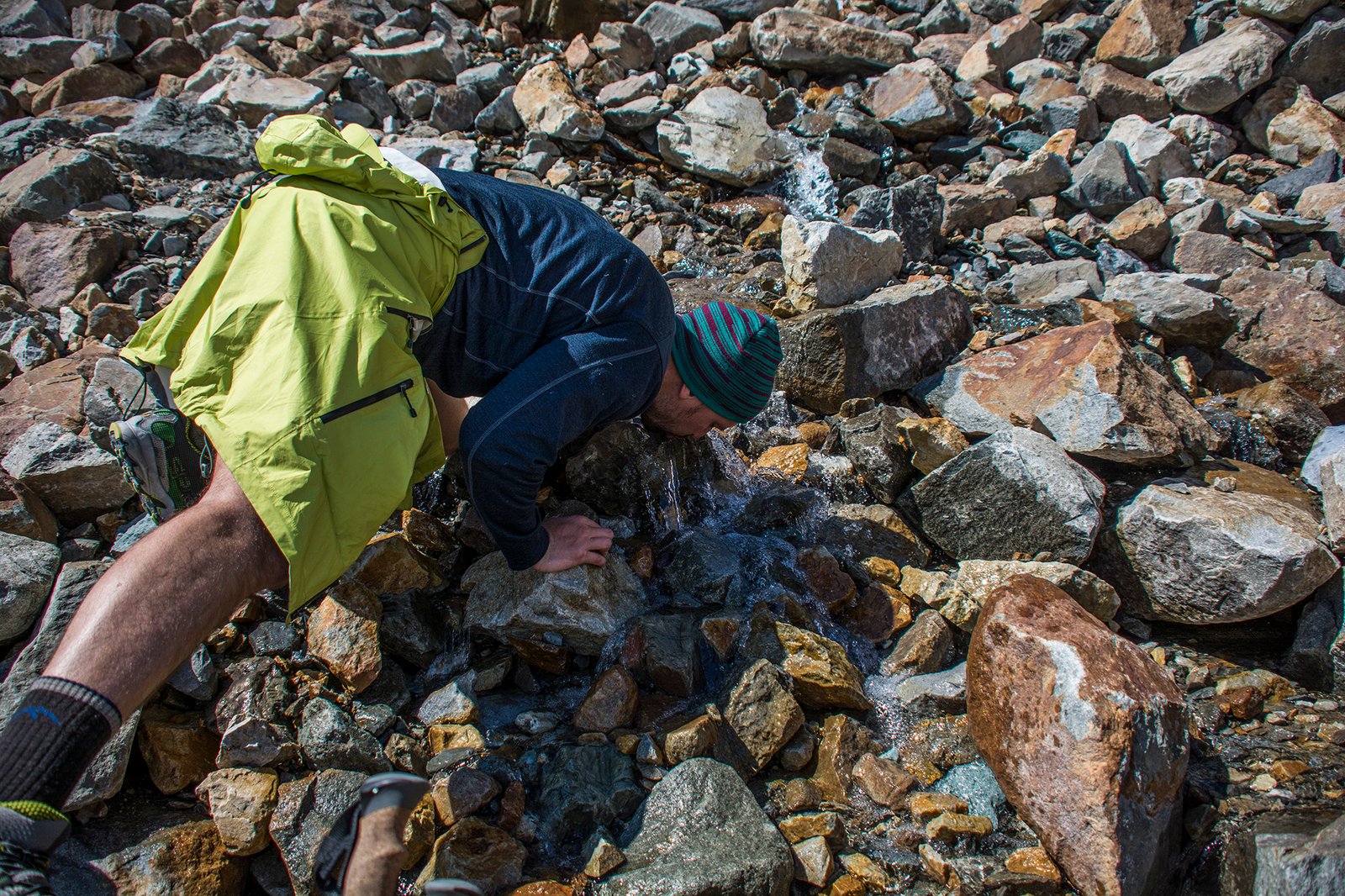 ---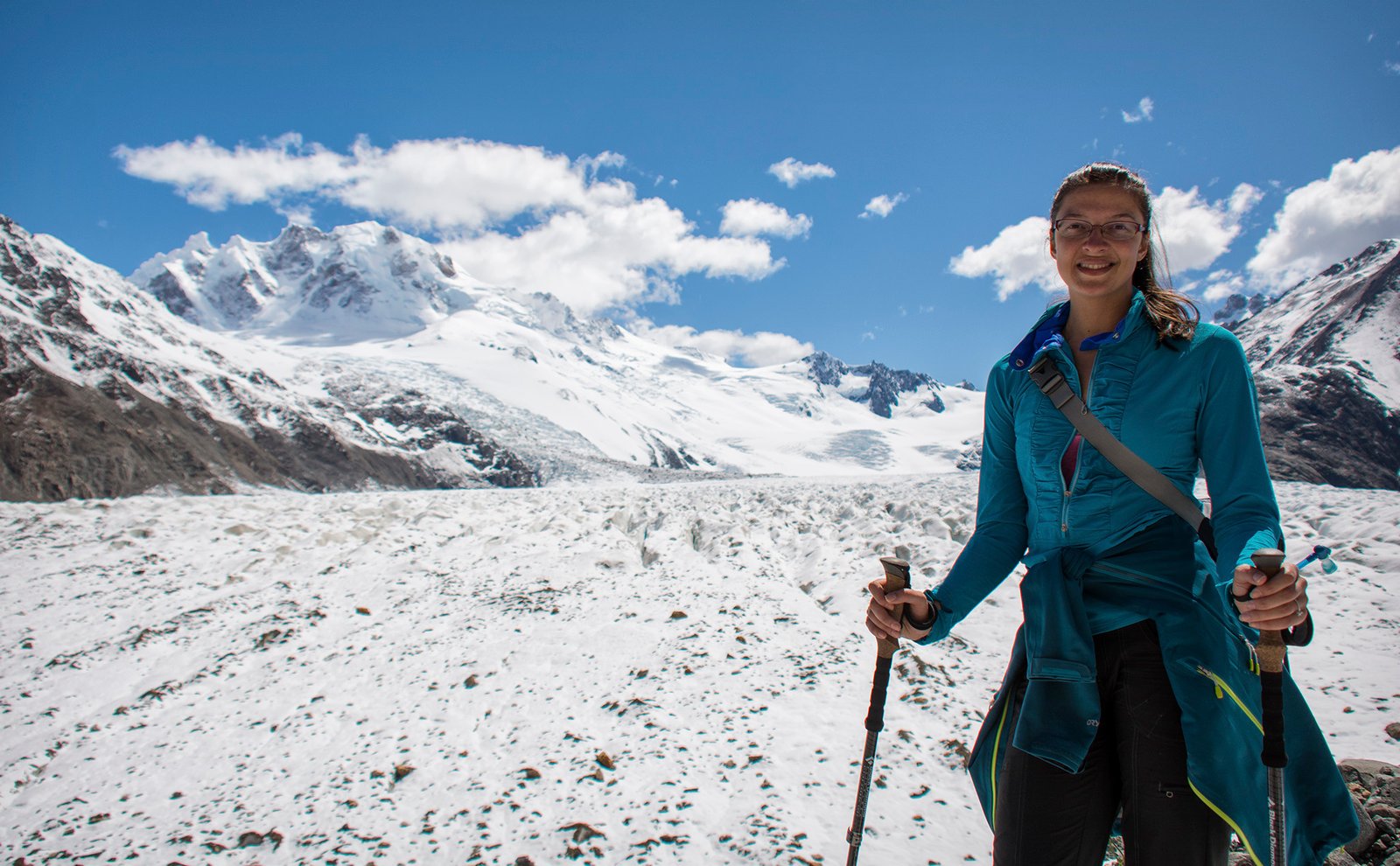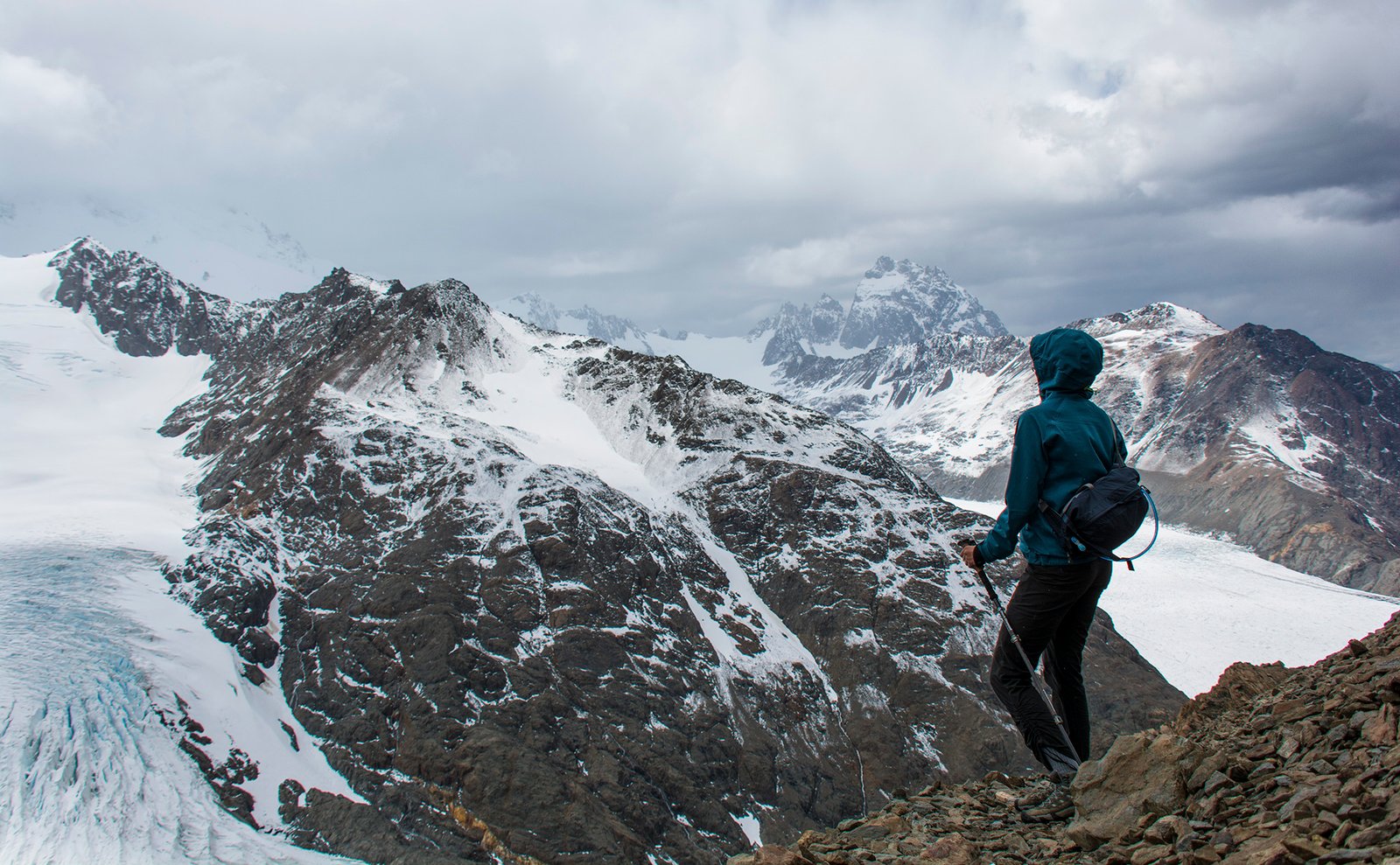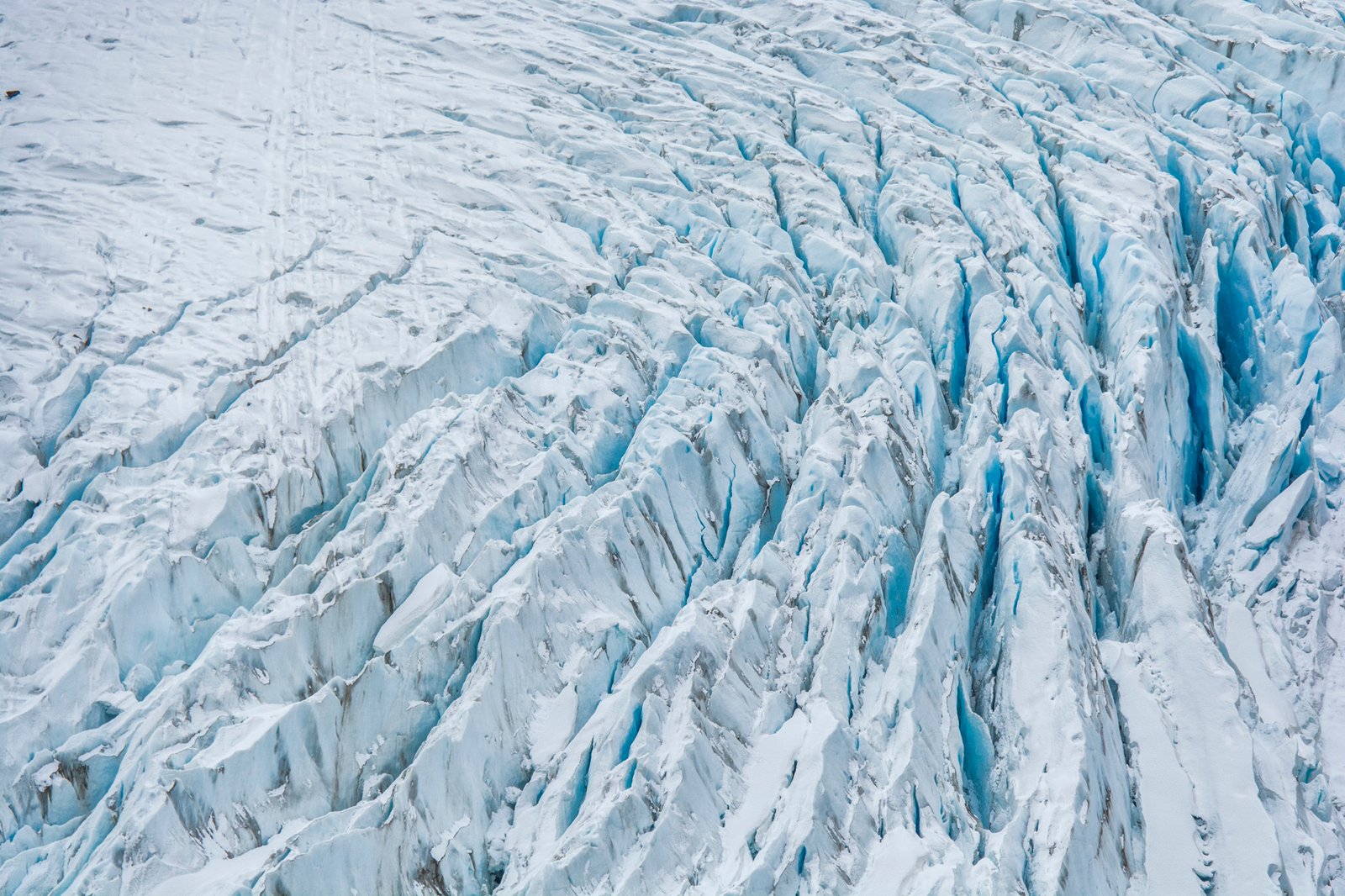 ---
Once we got to the top of the Wind Pass the views were breathtaking and I imediately had tears rushing up my eyes. I will say it once again, nature brings out all kinds of emotions in us! The view was of the Southern Patagonian Icefield as far as the eye could see. Unfortunately due to us underestimating our time we could only spend about 20 minutes at the top before heading back. We got back to camp aruond 6pm quickly ate dinner to fuel up and headed back into town. As we were hiking back, it started to rain again. At 10:14pm we got back into town. It was hell of a day with in total of 32km (20mi) hiked that day.
There are 3 types of tours:
• Boat Tour Only
• Boat & Glacier Trekking Tour
• Boat + ice climbing tour
We opted for the Boat & Glacier Trekking Tour. And let me tell you, I did not think once about the $300 that we spent on this excursion while we were out there. This is what I call getting your money's worth. It was amazing, unforgetable experience. It felt like we were looking at things through a lense of National Geographic explorer. Once we got close to the glacier there were several times when we heard a loud cracking noise and witnessed huge chunks of ice fall into the water. The trekking tour was not difficult, it lasted only 40min and we felt very safe walking on ice in crampons (provided by the tour).
---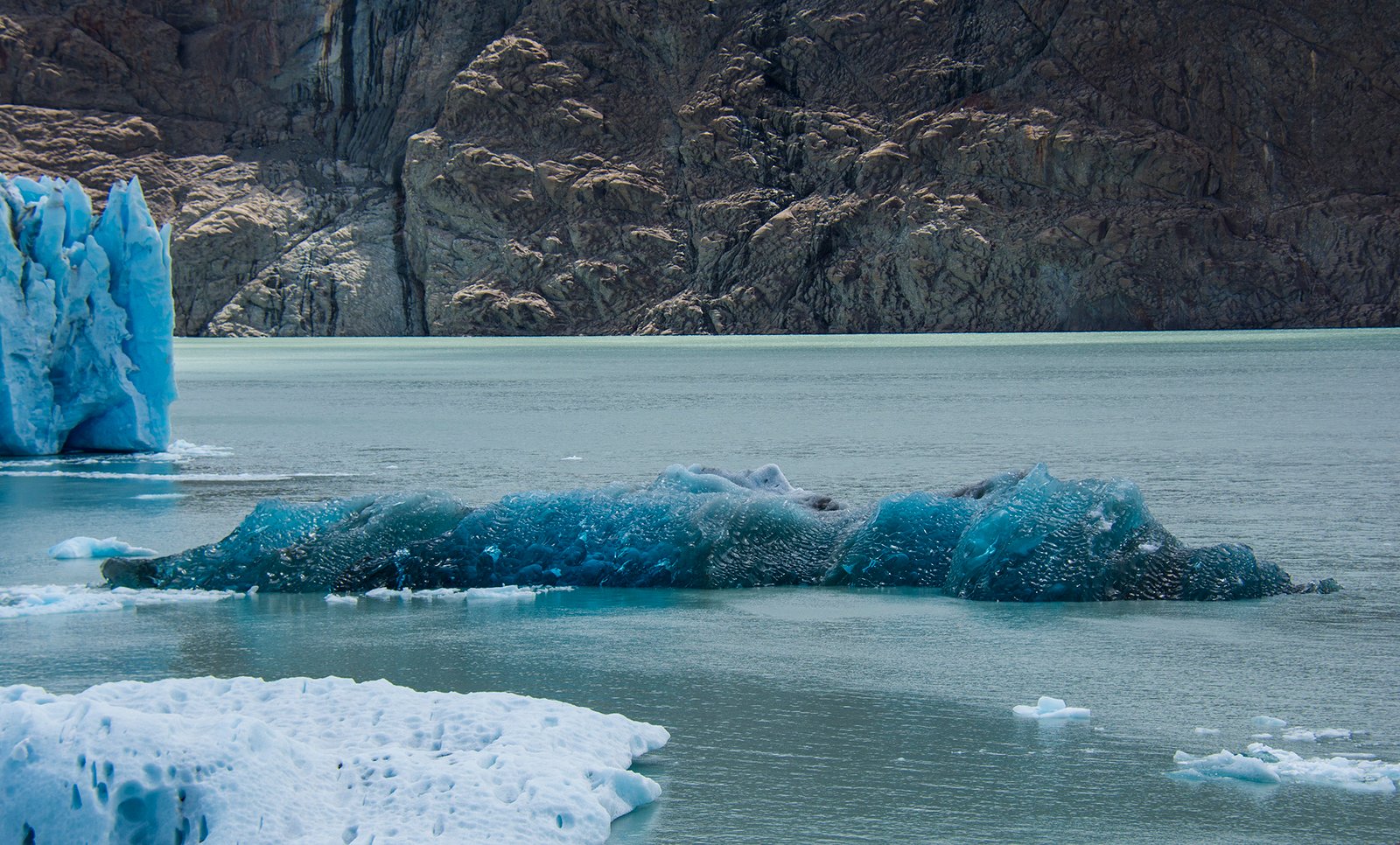 Once you get off the boat, they break you into different groups according to which language you speak. There were 3 groups of 20 persons in each group. It actually didn't seem like a lot because each tour guide took their groups a different route, that way we didn't stay on top of each other. They provide crampons and help you put them on. The actual glacier trekking is a little over an hour long. In my opinion it was worth it. Although $163USD/person is a lot, when I think back about that trip and look at our photos, I forfet about the amount of money it cost us. If you have never seen a glacier up close or did any trekking on a glacier, I would recommend it for the first timers.
---