October 08, 2013/Uncategorized/0 Comments
---
SUMMARY:
It has always been my dream to return to Canadian Rockies and experience the backcountry in offseason. On my 25th birthday, my girlfriend (now my wife) gave me a handmade envelope that had a picture of a flight path from Newark to Calgary … To this day, it was one of the most thoughtful gifts I could have ever asked for, because a few days prior to my birthday, I had to cancel my plans for this same trip, probably because of my simple lack of motivation and fear to do it on my own. But now, there was no turning back! And for that, I will be forever thankful to my second half for motivating and being confident in me to go out there alone and experience the beauty of one of my most favorite places in the world, the Mighty Canadian Rockies.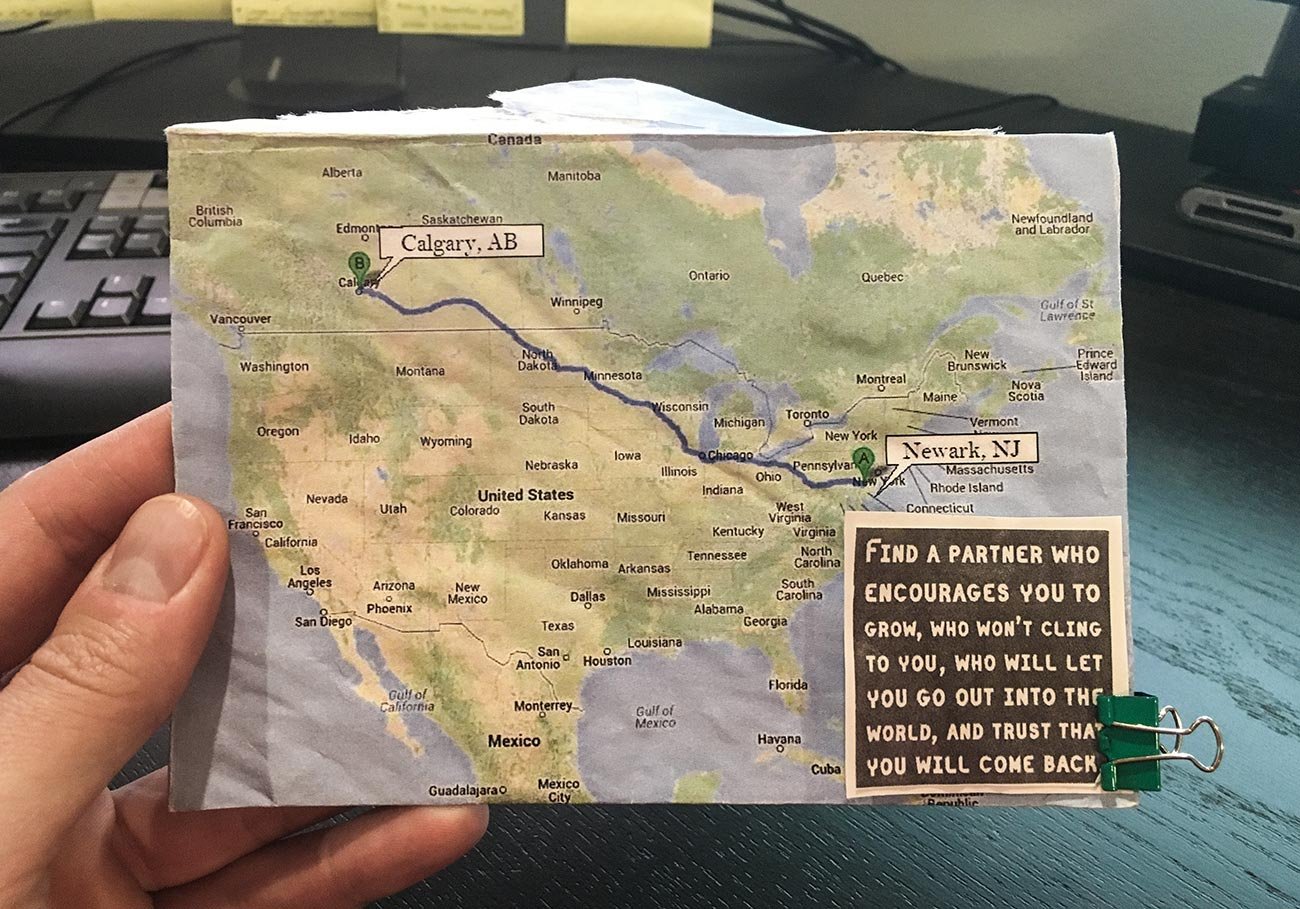 ---
ITINERARY: BANFF & KANANASKIS REGION
---
COSTS BREAKDOWN:
TRANSPORTATION
AIRFARE:
$456 - Non-stop roundtrip flight from NEWARK, NJ (EWR) to CALGARY (YYC)
CAR RENTAL:
$204 - 7 Day Car Rental for Mid-Size sedan from Budget Car Rental
TIP:
If you use your credit card to pay for car rental, check the card's policies, many of them provide full coverage for most of the car rentals (Ex. Chase Freedom, United Airlines, City AAdvantage etc...). Also, make sure to take photos of the car before and after just in-case there are any issues during the rental drop off.
ACCOMMODATIONS
BOW HUT:
$44 - per night. The hut needs to be reserved in advance. Please follow the link to visit their web site.
BANFF INTERNATIONAL HOSTEL:
$30 - per night for a room with 8 bunkbeds
BIG HORN MOTEL:
$64 - this was the price I was able to workout for an off season multiple night accomodation.
---
PHOTOGRAPHY:
---
BLOG:
I flew out to Calgary early in October. By that time, most of the touristy crowds were gone and the snow already covered most of the peaks. With nearly all of the campgrounds closed, I ended up staying at hostels, and toward the second part of my trip, I was able to workout an off season deal at a local hotel for a multiple night accommodation.
Before going on my trip, I did an intensive research on Banff National park terrains and it's surroundings. While doing my research, I came across The Bow Alpine hut, which is one of the largest and best equipped huts in the region, located at 2,350 metres (7,700 feet). It is mainly used as a base for mountaineering and ski-touring on the Wapta Icefields in both summer and the winter, and can be easily reserved online or through the phone for around 40$ a night. There is a combination lock on the door, you would need to know 4-digit password in order to enter it.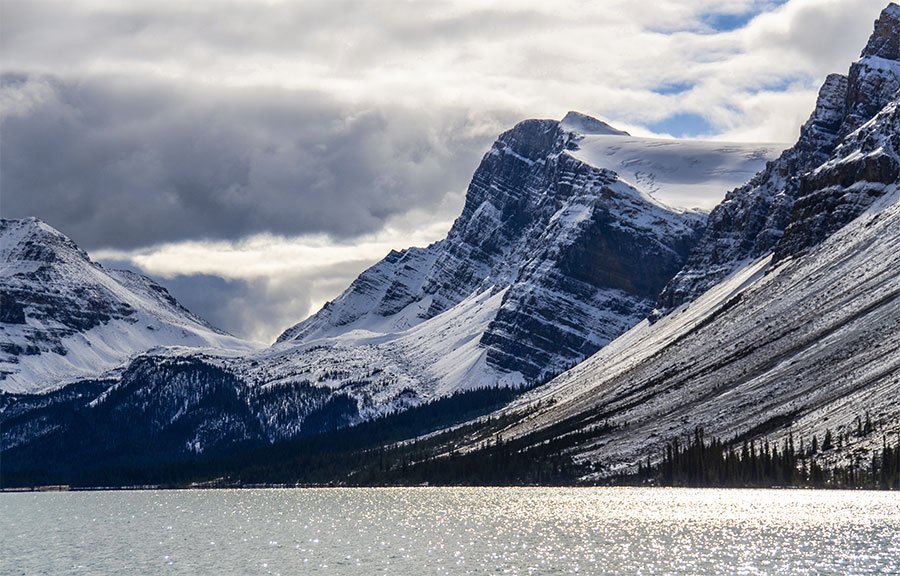 ---
DAY 1:
When I arrived at the Bow Lake parking lot, it was almost empty. While packing my bags, I saw occasional buses pulling up, stuffed with tourists, rushed and eager to take photos of the lake. I felt great knowing that I can take my time and bound with the nature.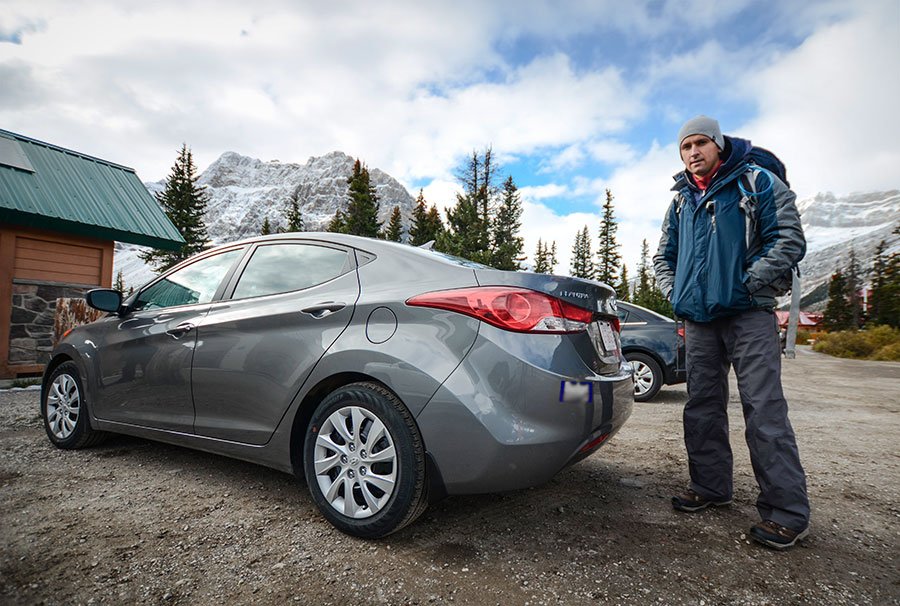 ---
First hour into the hike, I was a bit paranoid about bears, considering the fact that October is a feeding season, and bears are very active before the winter hibernation. But in the next two hours, I totally forgot about bears and was astonished by the beauty of the constantly changing landscape. The trail was gradually ascending the slope, and continued at an angle through the forest until opening up into a large snow basin. From there, I was able to spot the hut high up on a bench across the cirque to the right.
---
During my fourth hour into the hike, I've reached the final slopes beneath the hut. I was completely soaked and exhausted. At that time, I didn't have enough experience and didn't know much about proper gear and layering that would have kept my body dry and ventilated. I have also underestimated the weight of my bag and brought unneccessary extra supplies, which paid the toll on my legs and gave me a very uncomfortable cramps. As I was climbing through the steep switchbacks, the last 30 minutes of the hike felt more like a gliding scramble, rather than enjoyable hike. But then, while breaking the trail in the snow, I've reached the hut.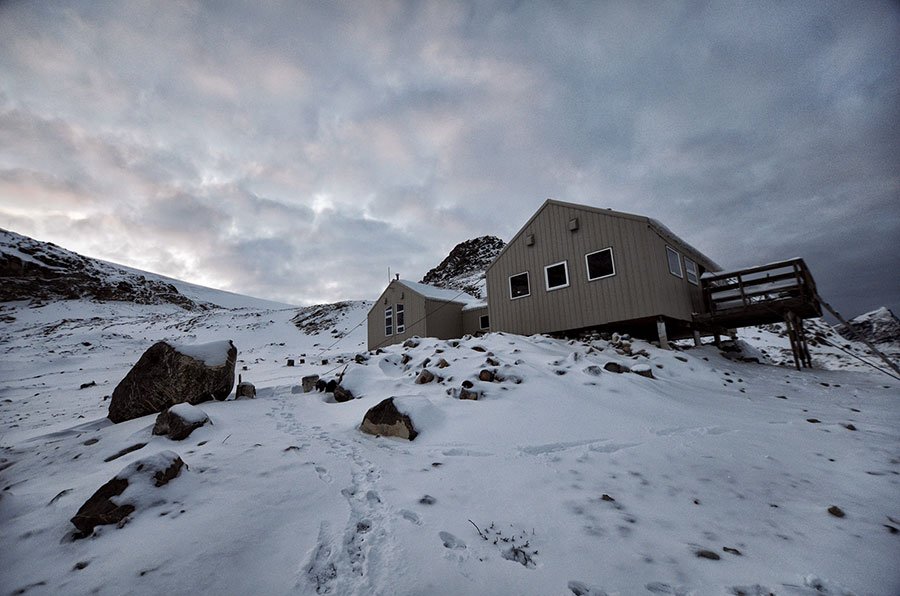 ---
After hanging my cloth to dry, I've chopped up some wood and started the fire. I've boiled some hot tea on top of the wooden stove and stepped outside on the balcony to watch the sun eliminate the sky with beautiful colors. I felt extremely relaxed and free, knowing that there is no one around for miles, just mountains, glaciers, wind, snow and a bitter cold. It felt so dear and precious, it was certainly one of the best moments in my life.

---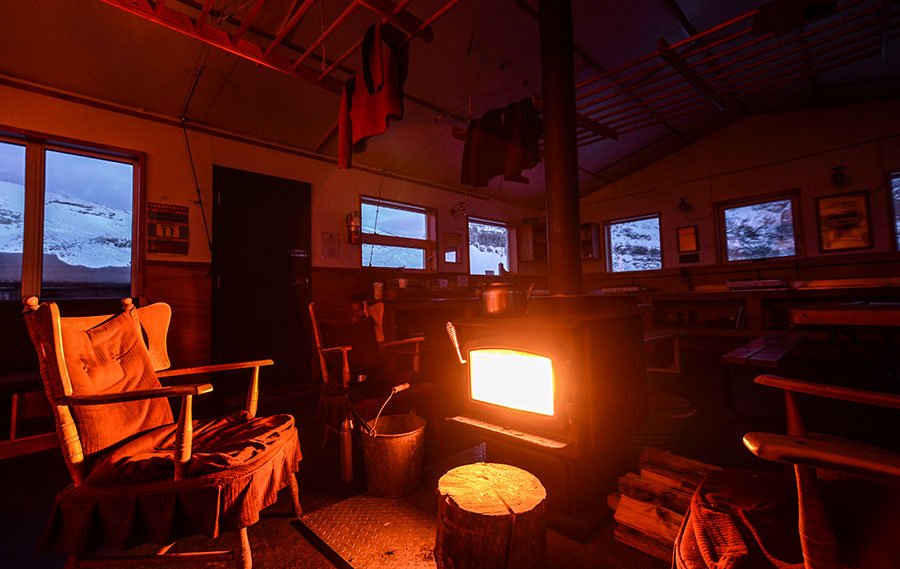 ---
However, the hut had no internal lock on doors and the best you can do is just check the door to be tightly shot. Afterall who would be breaking into this hut, miles away from everything and everyone. Into a few hours of the burning fire, the hut started to warm up. The walls were making cracking noise as the temperatures were changing. I made my self a dinner, and put the leftovers in the lobby, outside of the common room where I was going to sleep.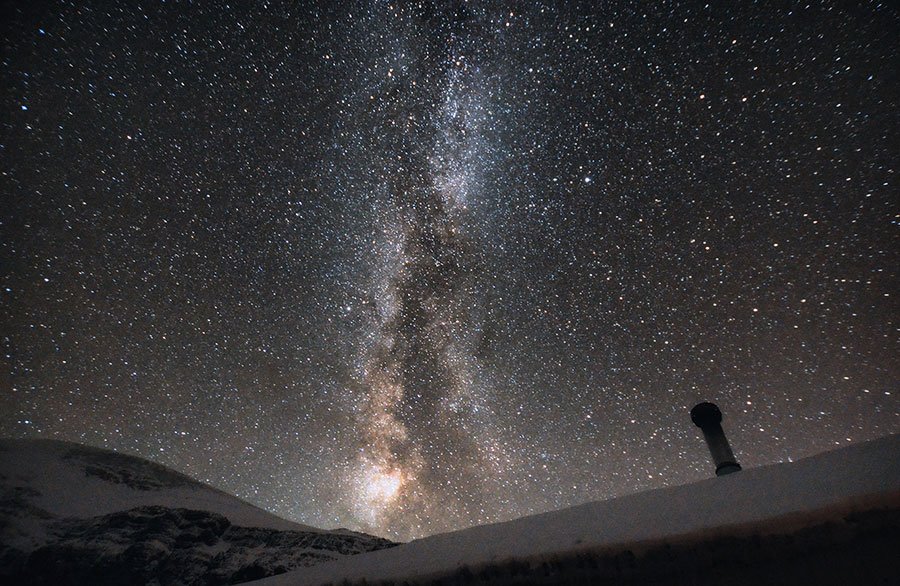 ---
The next morning, I cleaned up the place up, packed up my things and started heading back. It only took me two and half hours to get back to the parking lot. Later that day, I decided to go back to Banff and spend a night at the local hostel. I knew that my fiance and my mom were worried about me, so I had to head back to town in order to get to get cell service.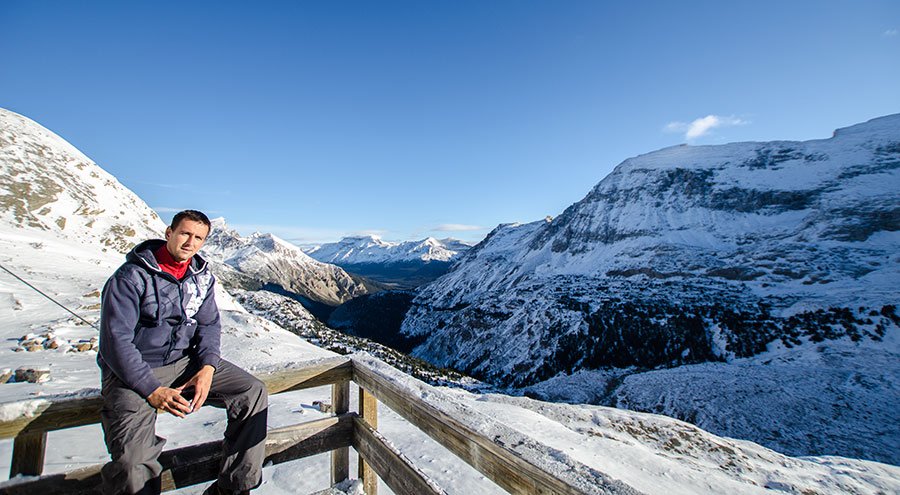 ---
DAY 2:
One of the very interesting hikes that i've added on my agenda list was the The Burstall Pass. A fairly easy trail, only 15km roroundtrip. The hike starts off in a beautiful dense forest, that stretches for about 4km. Later, the trail enters a wet and mucky willow and then back to the forest after 500-600 meters. There I met for the first time another solo hiker. It felt very nice to have a short conversation and know that you are not alone on the trail. After 1.5km I hiked up to the open meadows and from there I entered my final 1km climb to the top.
---
At times, the snow was very deep and unfortunately my feet became very wet very quickly from snow getting inside of my shoes (If only I knew what the gaiters were for at that time) The views at the pass were spectacular! There are many opportunities for further hiking, but it was getting late in the afternoon and I still had to get back! It was an outstanding hike, highly recommended!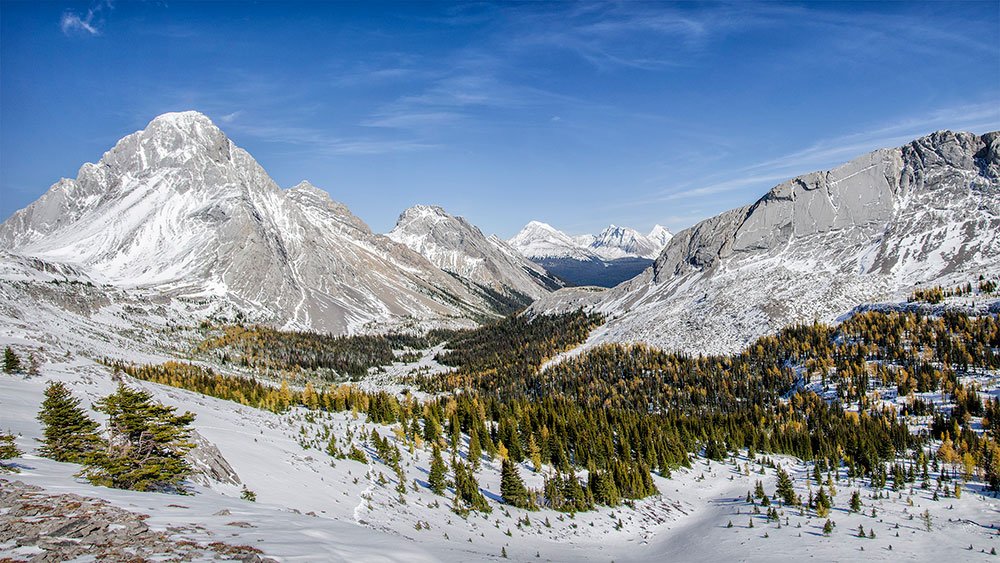 ---
DAY 3:
During my pre trip research, I contacted one of my friends from the flickr community, a Canadian photographer Marco Stavrik, who lived in Calgary and explored the back country trails and beyond. After expressing my interest in perhaps doing a hike together, he agreed. We shortly met up with him and his wife to do a hike together through Paradise Valley to the Horseshoes Lakes. The trail took us through a very lush forest and up to the very beautiful Lake Annette, located 5.7km from the trailhead.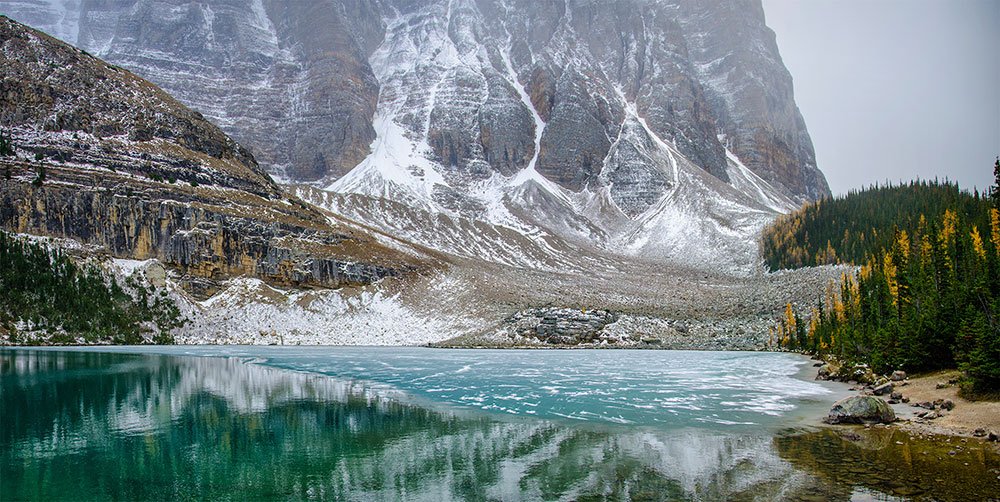 ---
As we were pushing up the trail, the nature gradually changed to wetlands with lots of water and streams. We could not see the trail anymore, so we had to follow Marko's exceptional navigational skills, that lead us to the end of the valley, right up to the Horseshoe lakes! Even though the weather looked foggy and cloudy, the views were astonishing with a very distinct nature. Soon enough, we had to hike back to the parking lot, which we managed to finish right before the nightfall.
---
DAY 4:
One morning, while driving in my car on a Smith Dorrien Trail, I've noticed a very cool looking mountain ridge, which I thought would be a fairly easy to hike/scramble on top of it. Later, I discovered there was a trail and its called "Tent Ridge"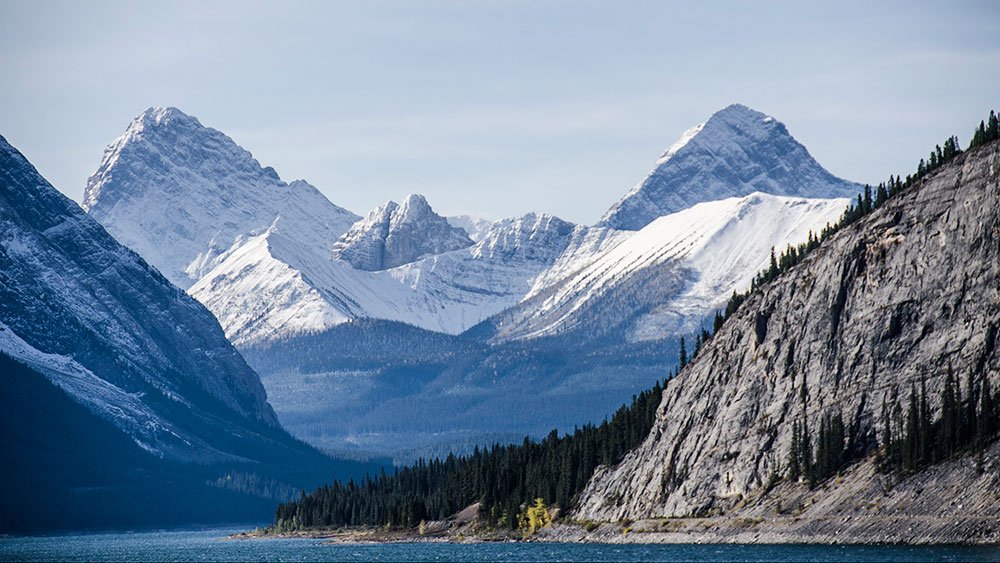 ---
The trail begins in the forest and continues for about 2km. Then, it gradually starts to ascend and completely disappears in the deep snow. At times, when you go off trail, It's a very steep incline, and you have to climb up and hold on to the trees or thick branches in order to get up. Deep snow made it a rather difficult than an easy ascend!
---
When I got to the top of the ridge, the views overlooking the Spray lakes reservoir and the valleys were breathtaking! The scale of the surrounding landscape felt unreal. A very strong wind gusts blew non-stop and I could feel the cold even through my warm clothing. I kept up the pace while trying to get on the other side of the ridge to start the descend. It was a bit hard to get down, at times I found it pretty confusing trying to navigate through the sharp rocks.
---
After descending into the forest from the other side of the ridge, I've noticed what I thought was a trail with foot steps. 20 minutes into intuitively following the steps, the forest was getting extremely dense, and foot prints kept leading back and forth. To my agony, I realized that this was not a trail, but someone's lost path leading into nowhere. I've tried not to panic, because up above I could still see the side of Mt. Engadine and knew that I had to head east while following my compass. I began to vigorously hike through the most dense forest that I have ever had to walk through in my life. It was hard to look under my feet as I had to constantly look ahead of me to ensure that a branch wouldn't poke my eye out. With my luck, I stepped on an old rotten tree and I fell into the ice cold creek up to my knees!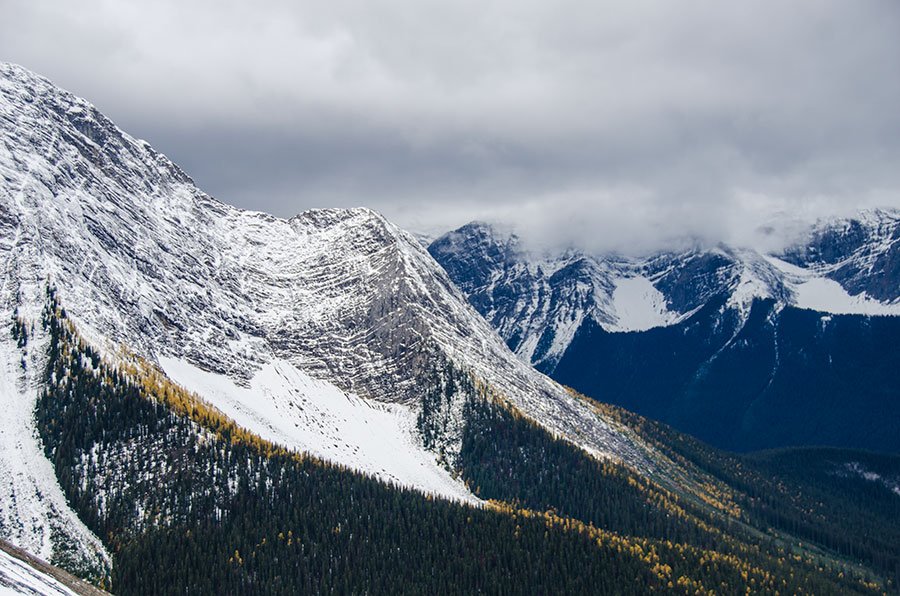 ---
Luckily, the temperature were above freezing, so I tried to keep up the fast pace in order to keep blood circulating in my body that kept my feet warm. After wondering for an hour through a dense forest, I was able to find the trail! Half an hour later, I caught up to two guys, who looked extremely tired and it happened to be the same guys whose footprints I was following earlier. We definitely shared few laughs while walking up to the parking lot.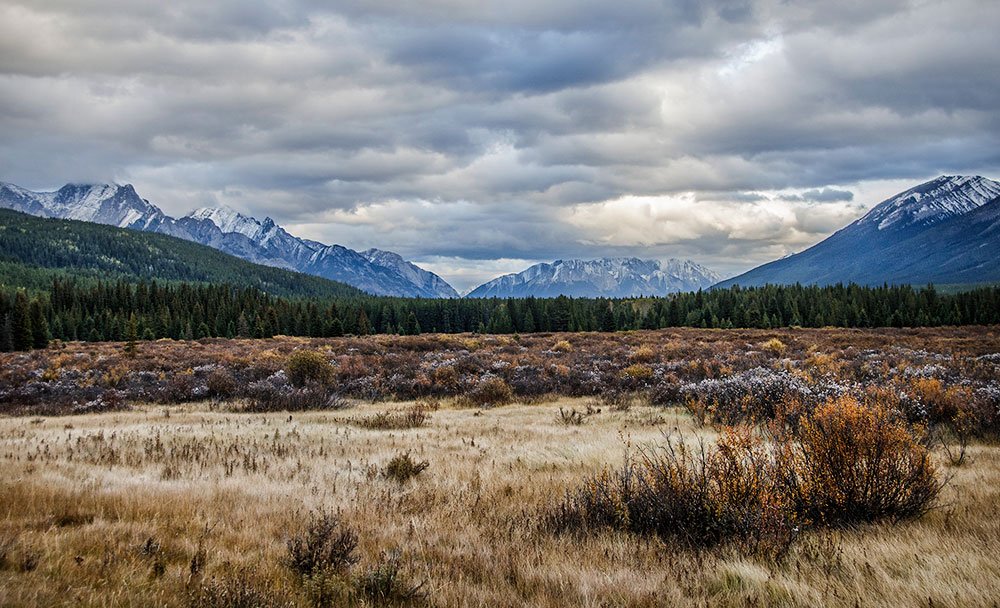 ---
On my last morning, I woke up super early and went back to visit Two Jack Lake and hoped to capture a nice sunrise. When I arrived at the spot, it was still pitch black. I set up my camera on the tripod and waited for sun rays to hit the snow peaks... It was very cloudy I was almost certain that I won't get a clear shot. Right before I was bout to wrap up my gear, the clouds opened up for about 30 seconds, and I was able to capture the scene with two five seconds exposures, before it all turned back to gray. I couldn't feel happier while previewing the shots on my camera display.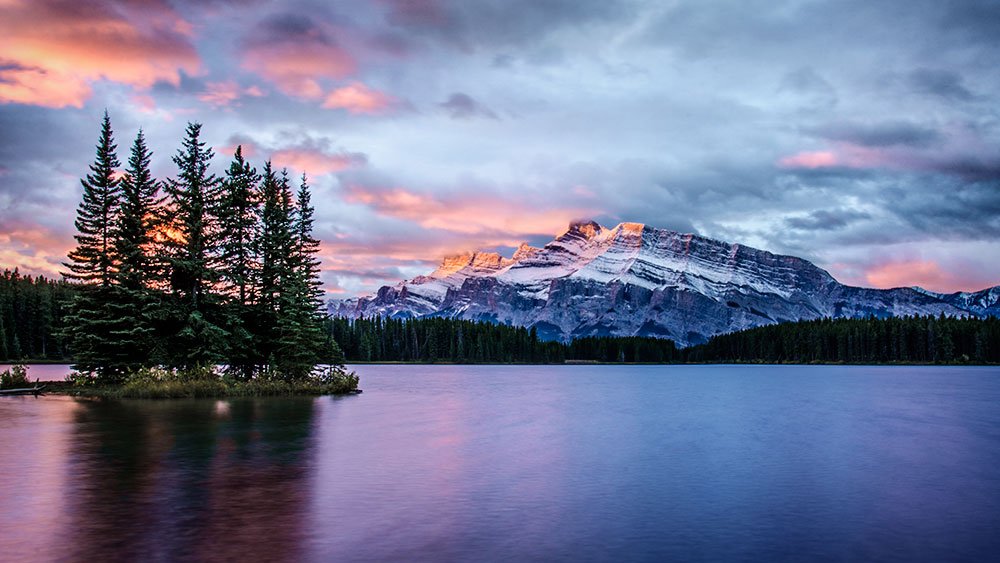 ---
The same day, few hours later, I was on my way to Calgary International Airport. As I was driving away, I kept on looking at the mountains through my side view mirror and I had this sad and distant feeling of not wanting to let go something that became so precious and dear to me.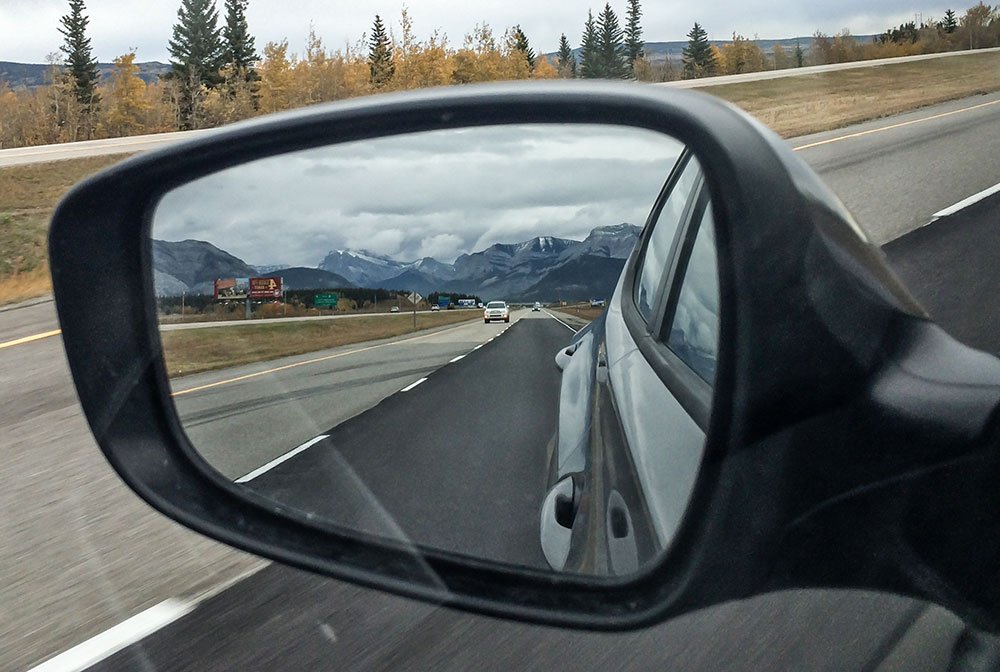 Canada 2013'
---